Here, at last, are The Dumbest Quotes of 2014, for GQ. See the whole gang at: http://www.gq.com/trend-list/dumbest-quotes-2014/1Researched, written, illustrated by meself, with great design (and animation help) help from Fred Woodward, Martin Salazar, and fact checking from Sarah Ball. It was a very good year . . . for stupid.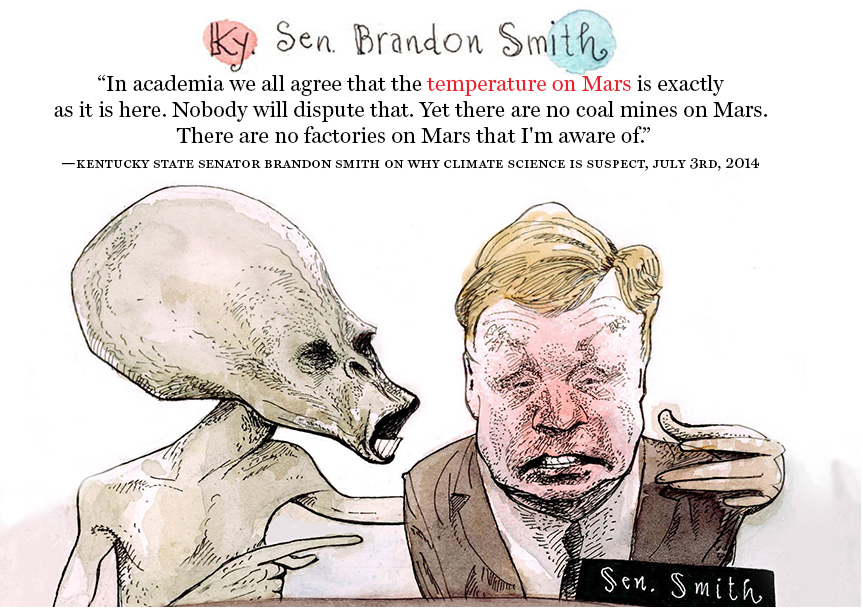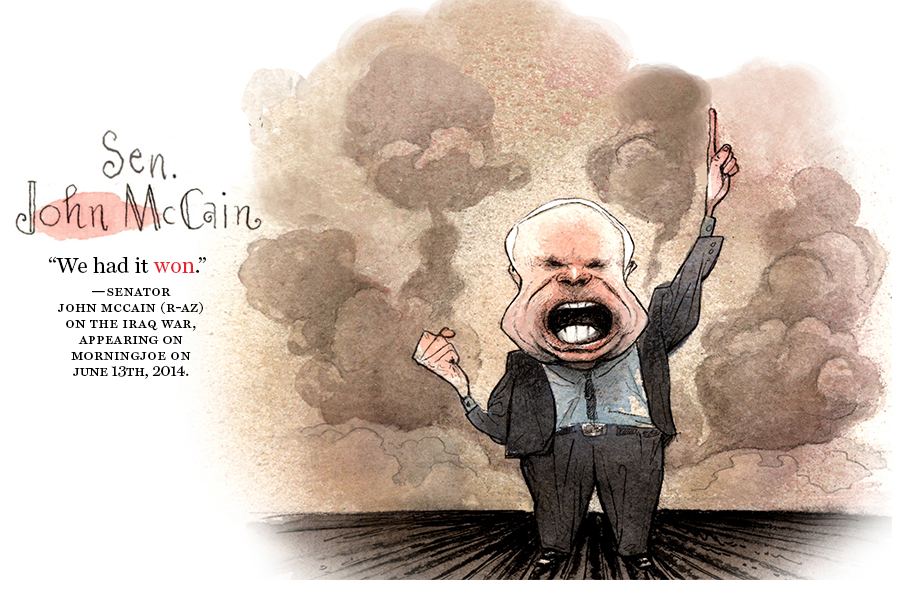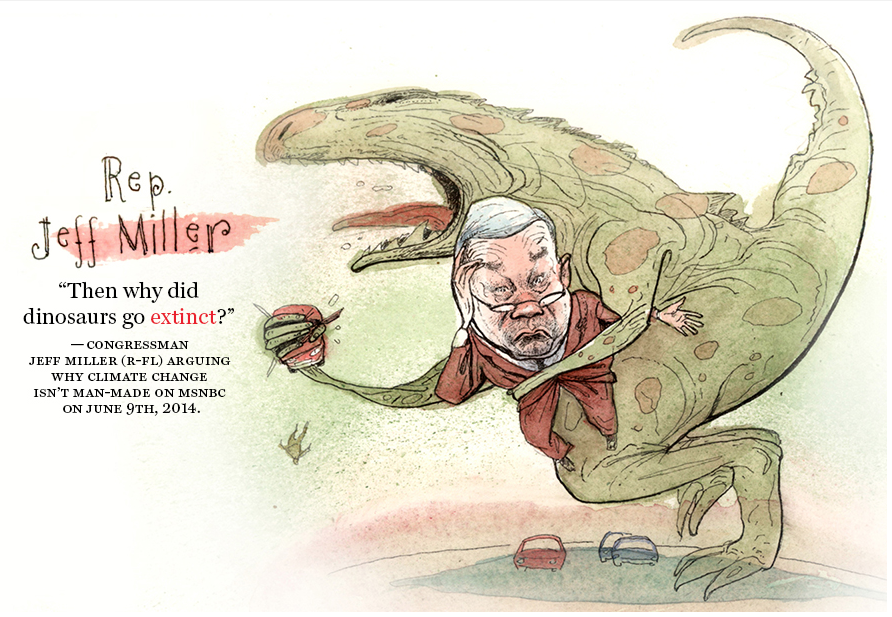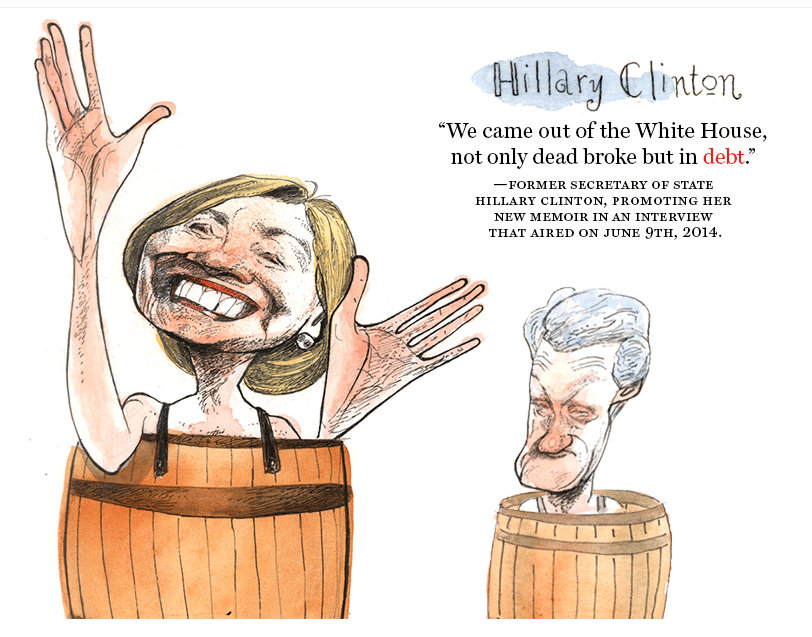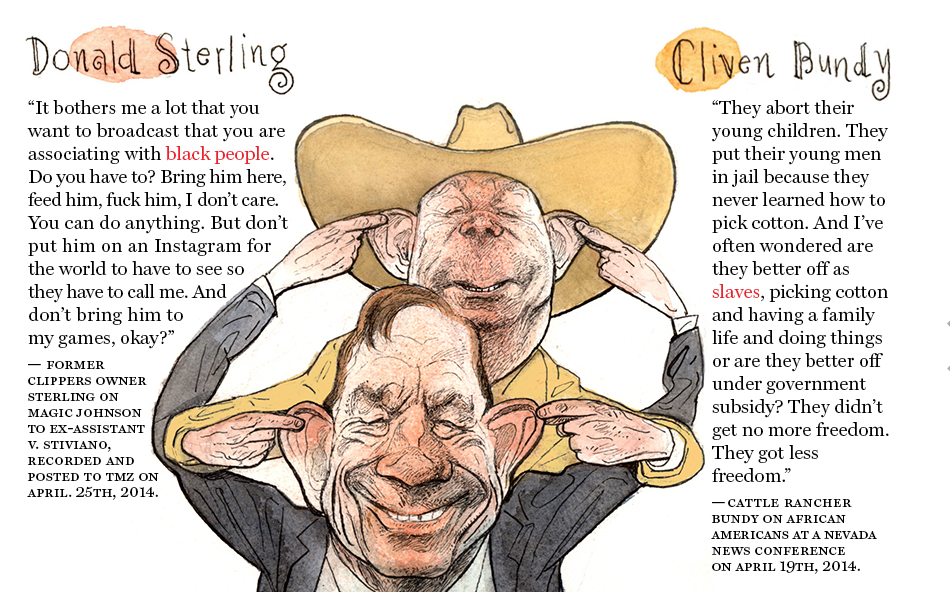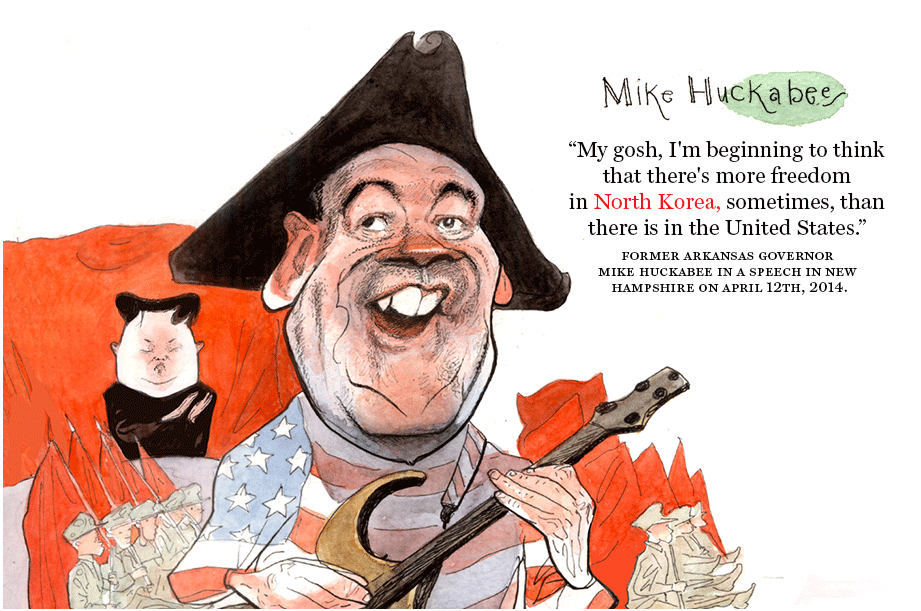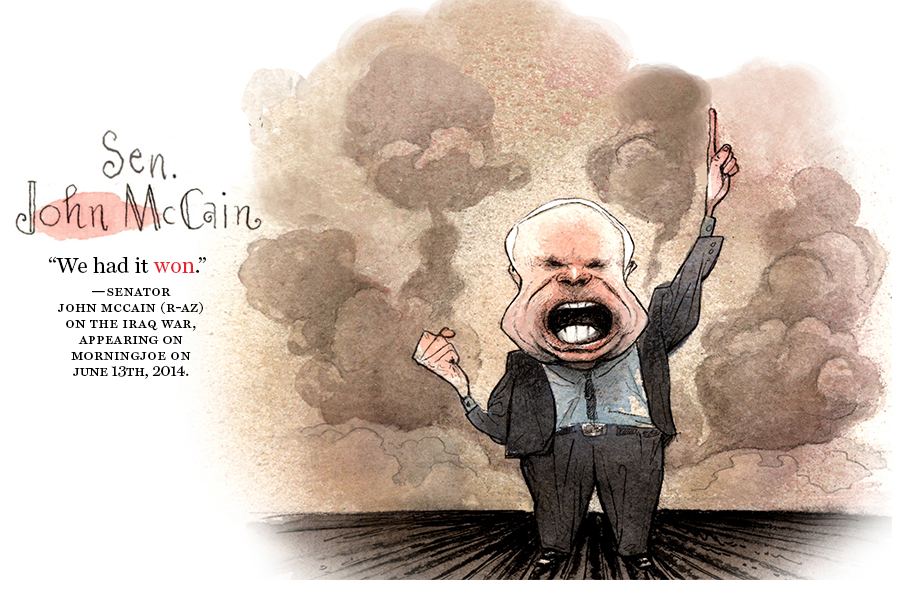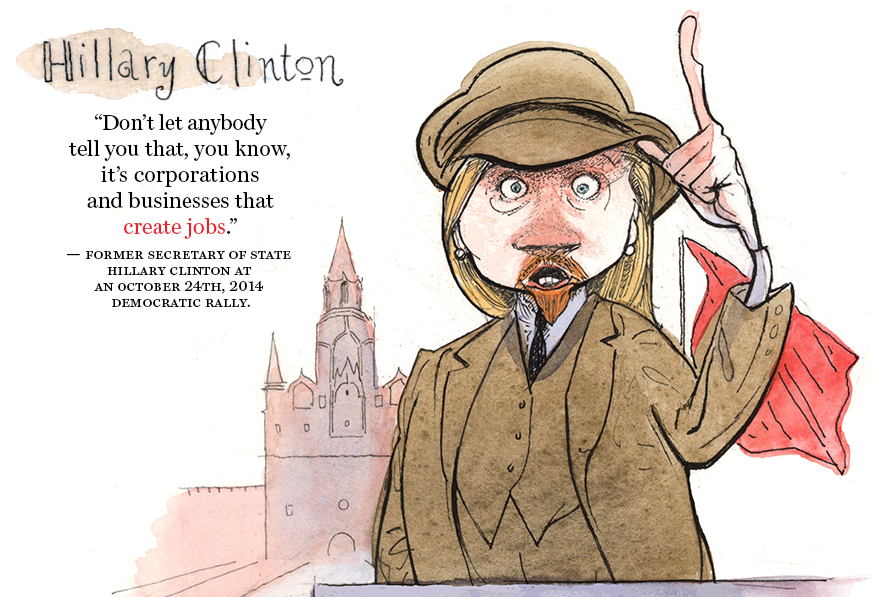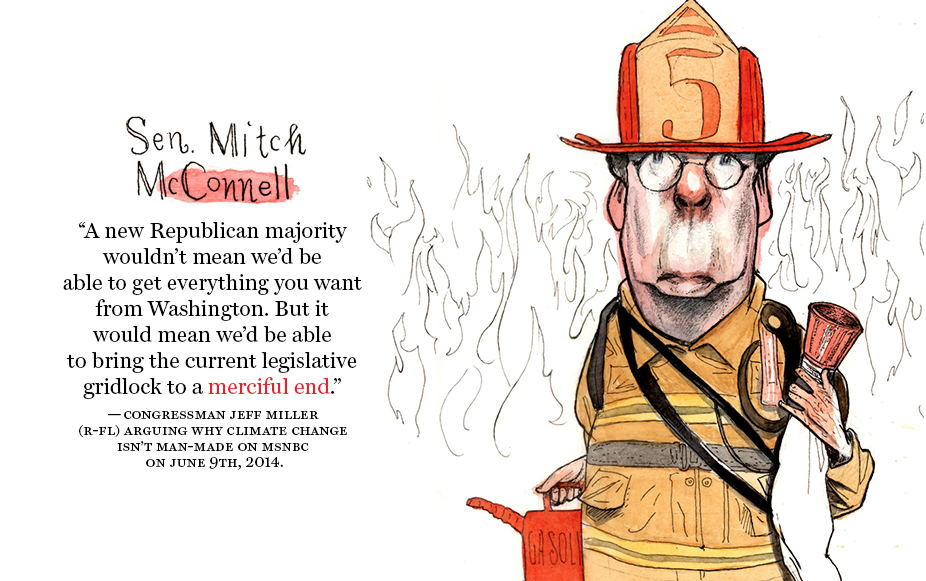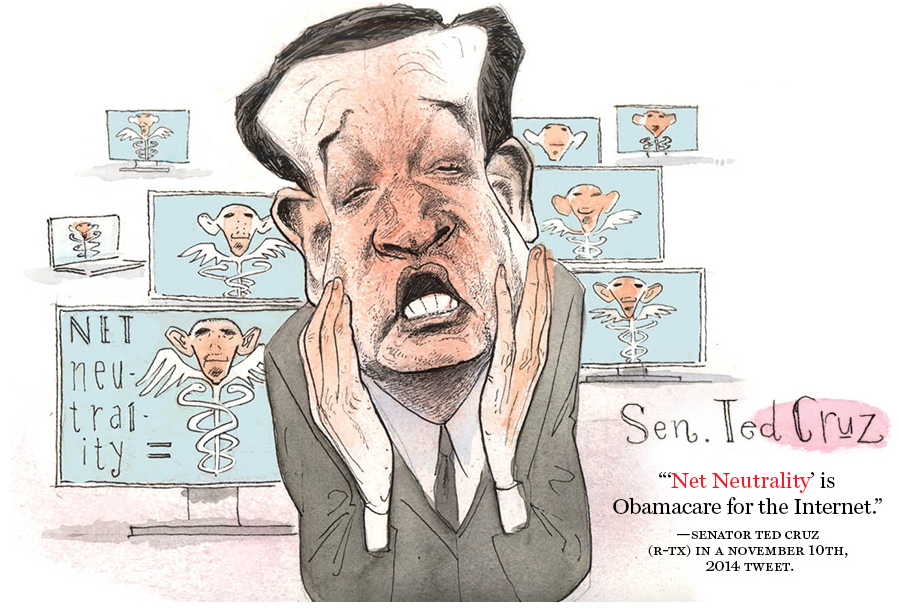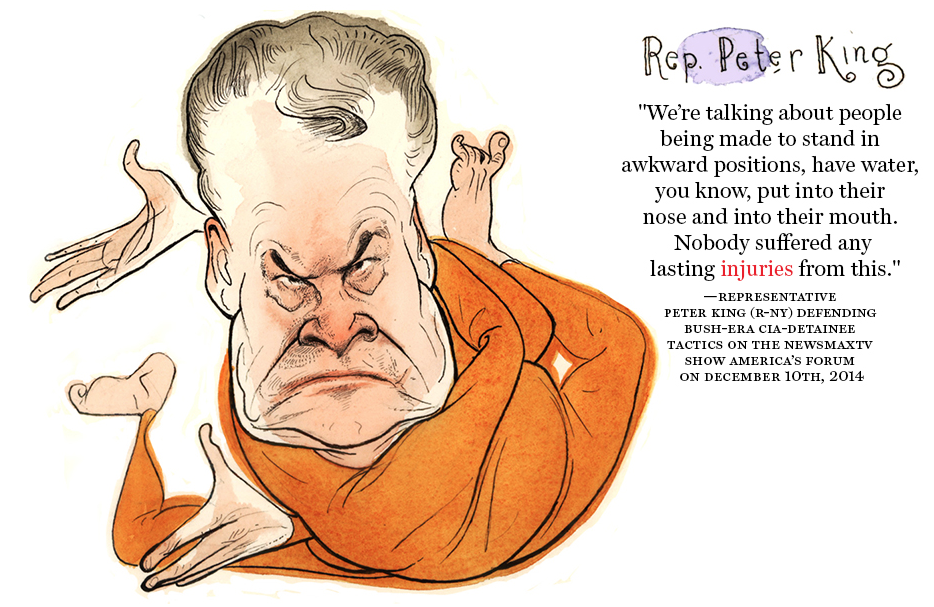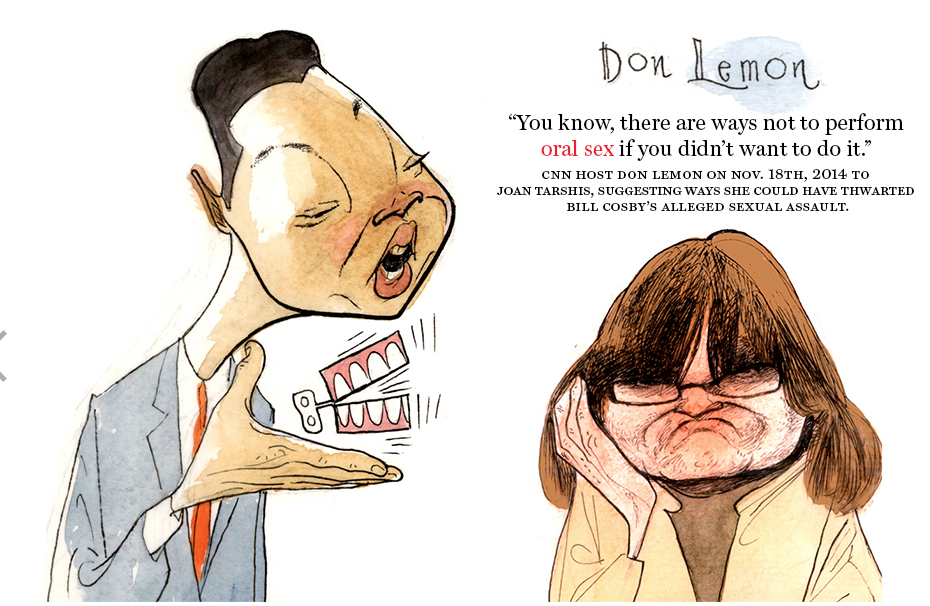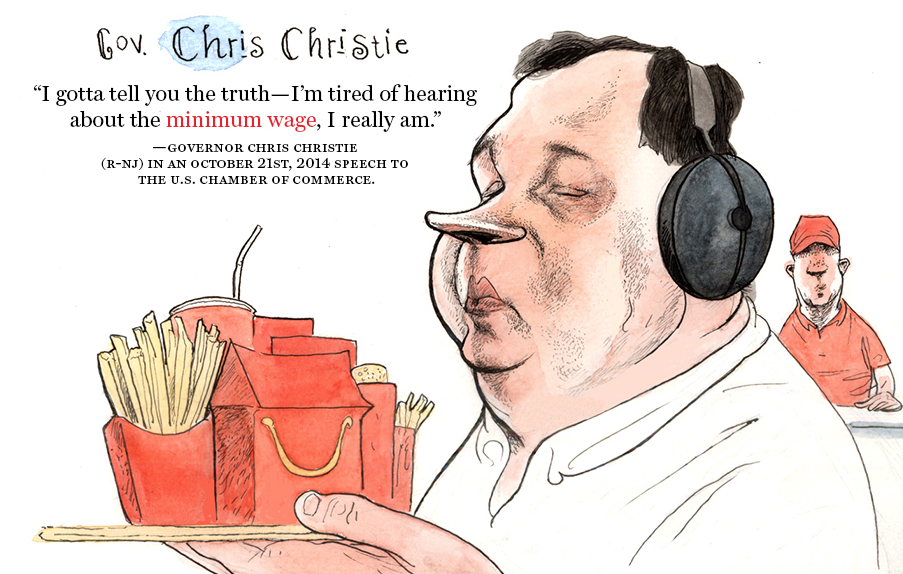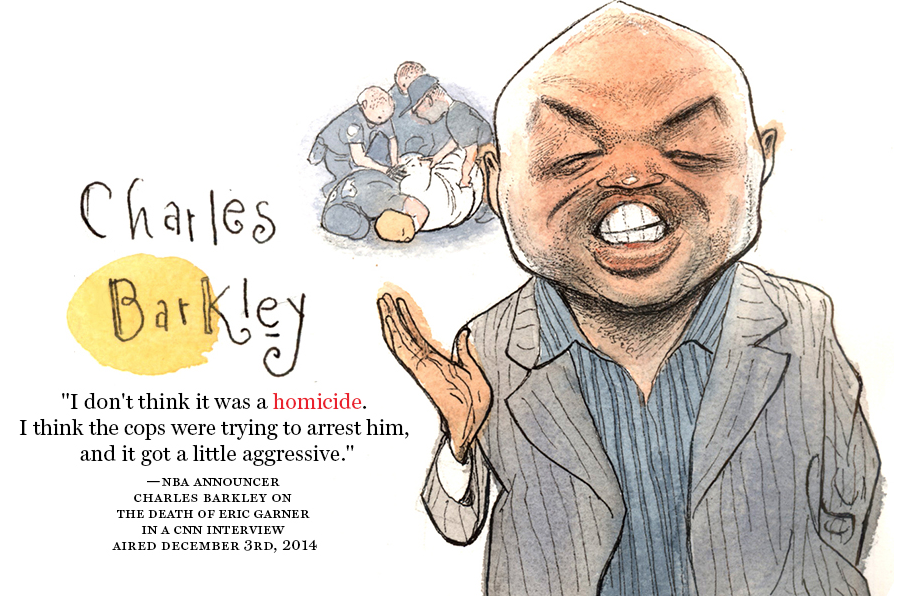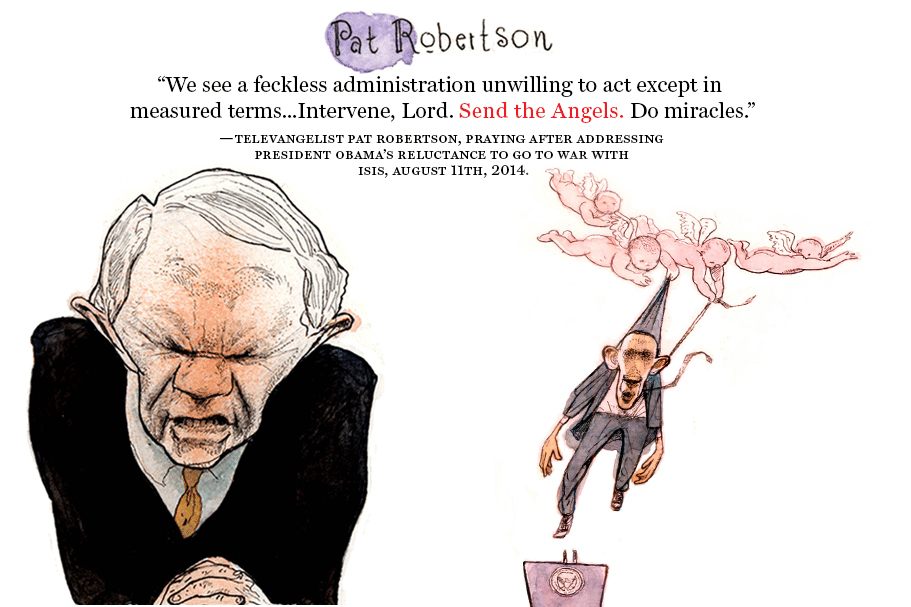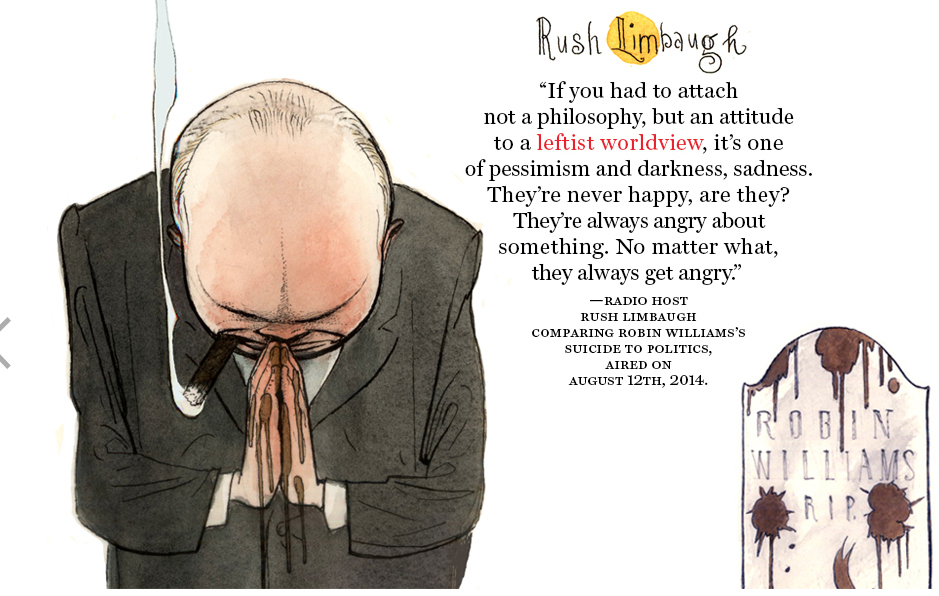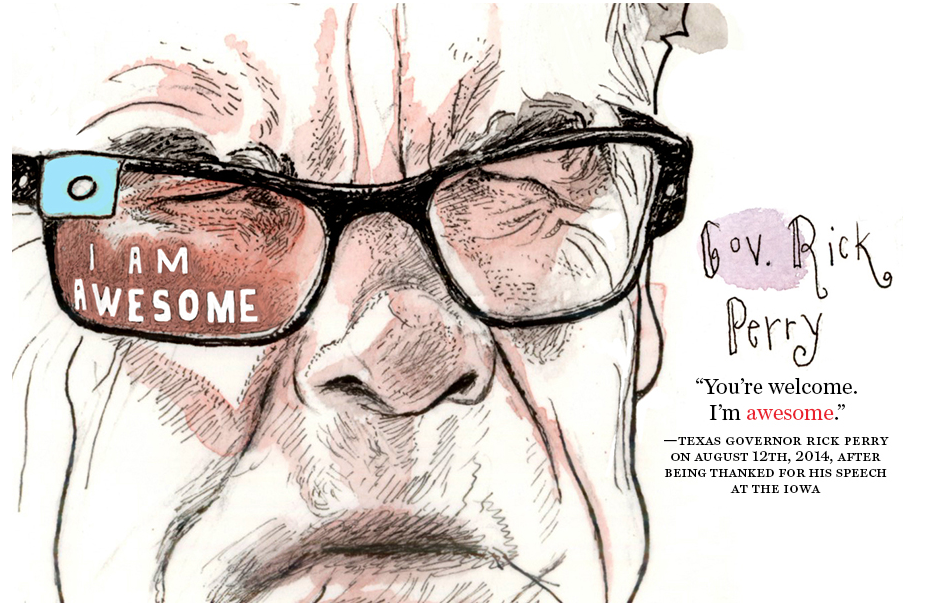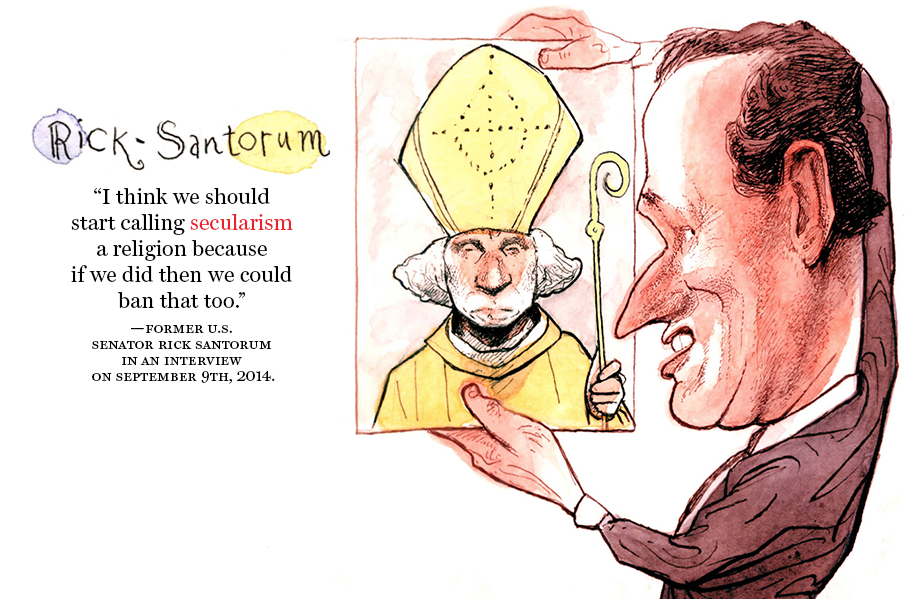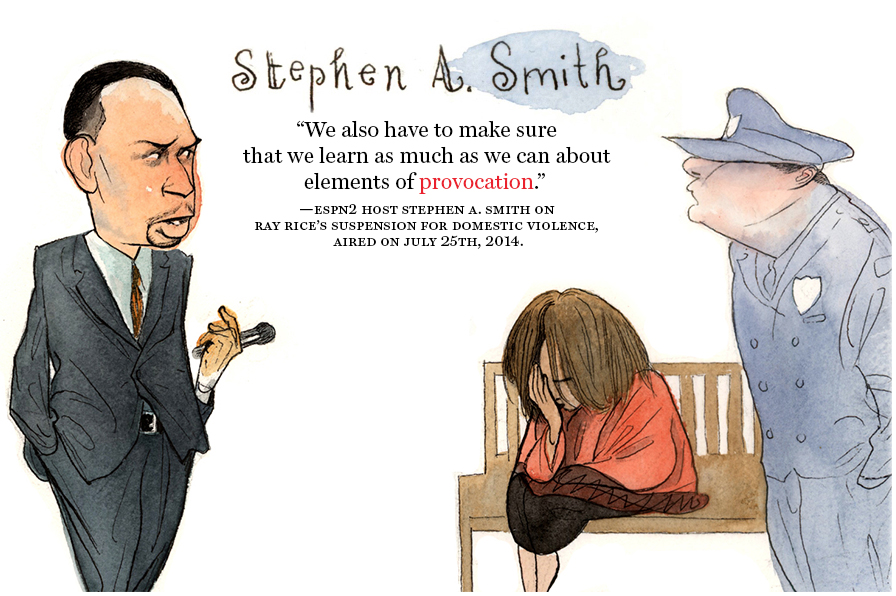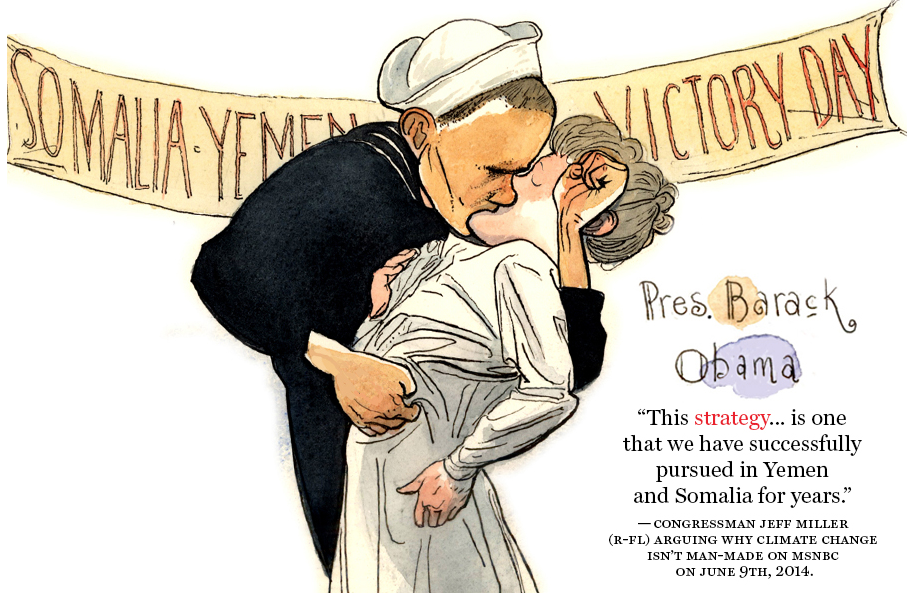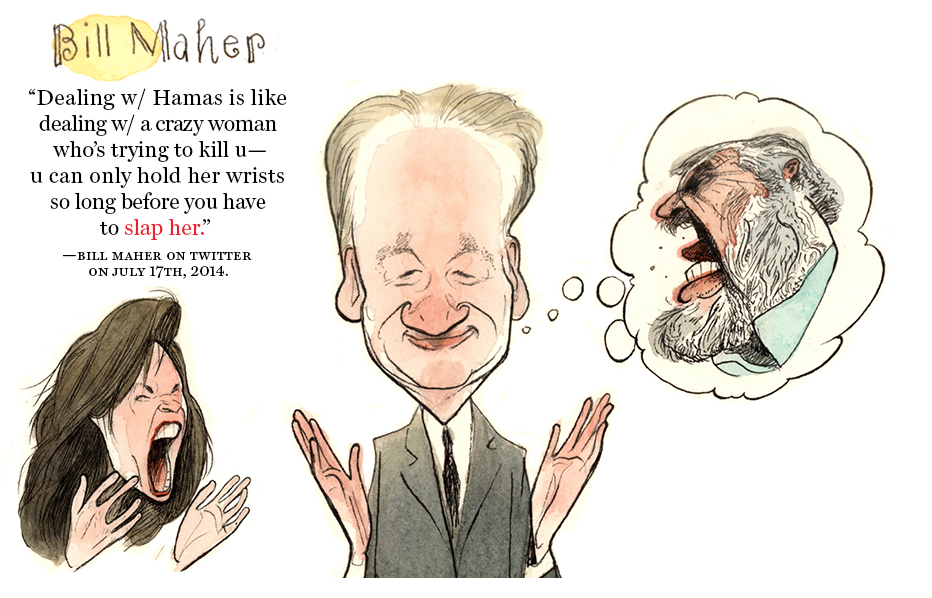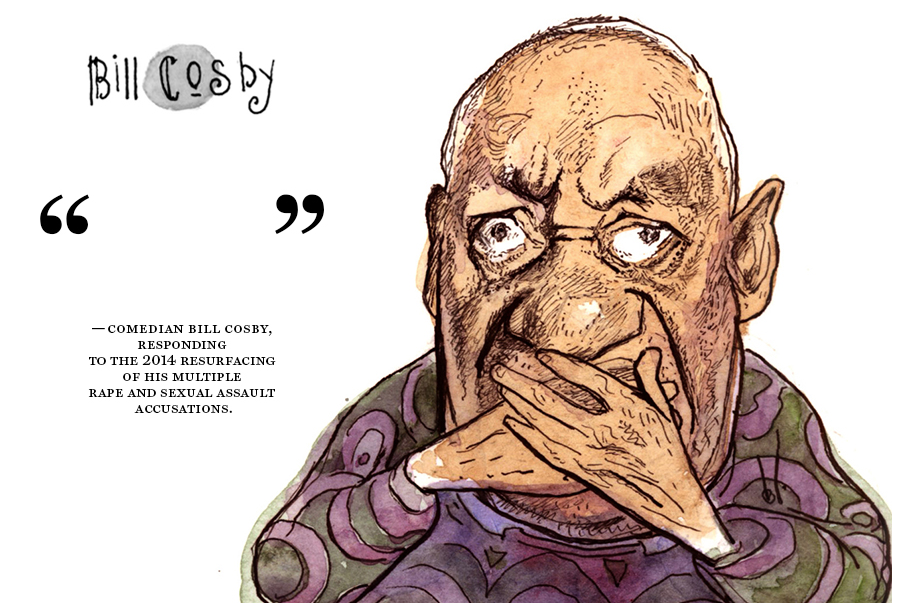 The Toni Morrison Bookshelf: given to the Nobel Prize winning author at The Nation Institute Gala Dec. 8, 2014 (she told me she loved it!). Sweet.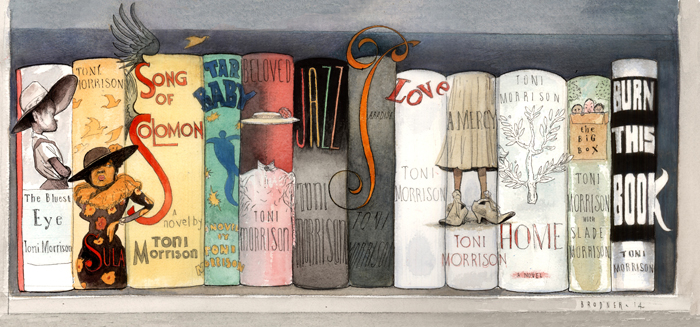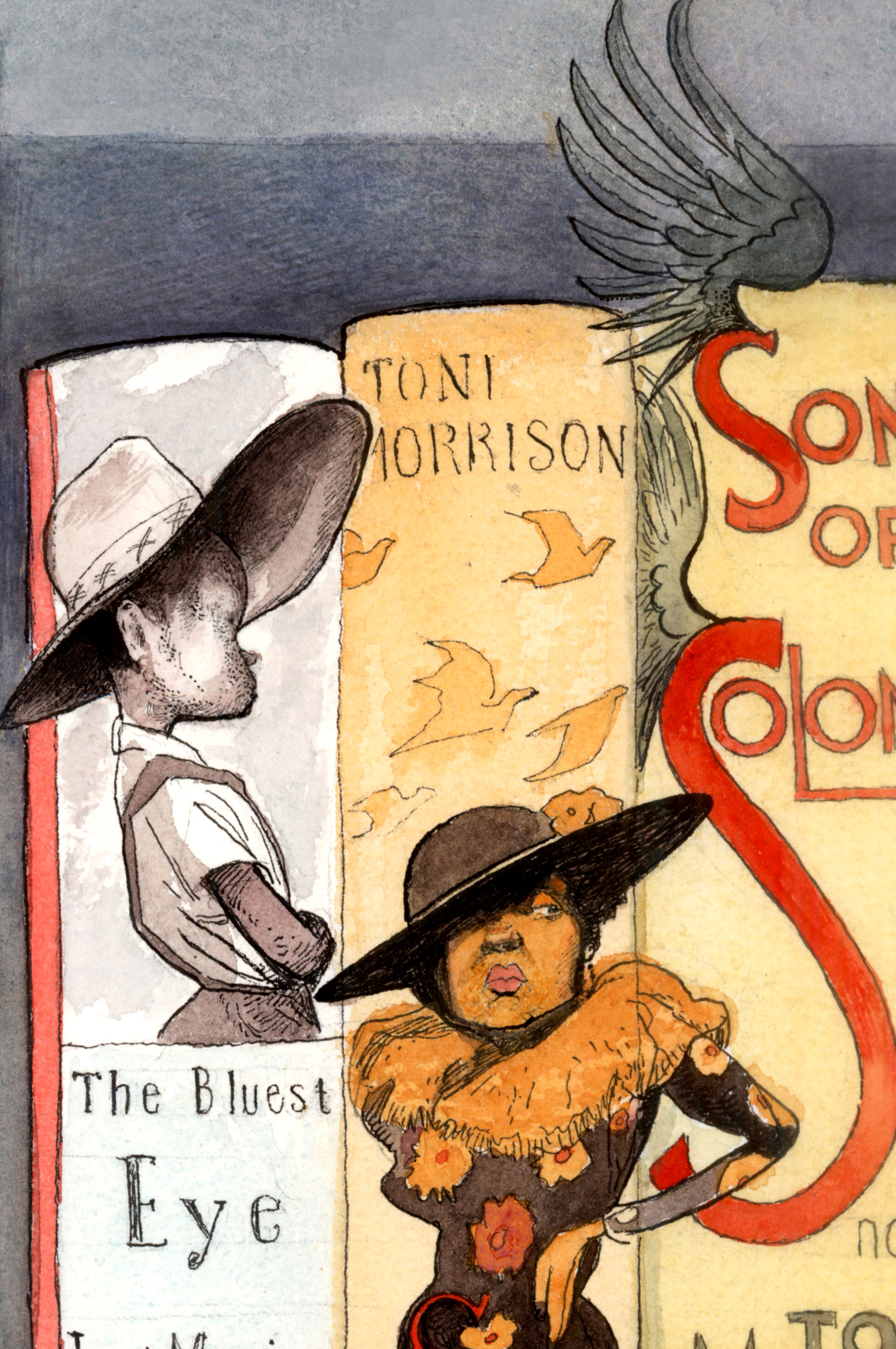 That same night at the CIO awards presentation, these characters made their debut. My cover and gatefold for SooJin Buzelli and CIO magazine.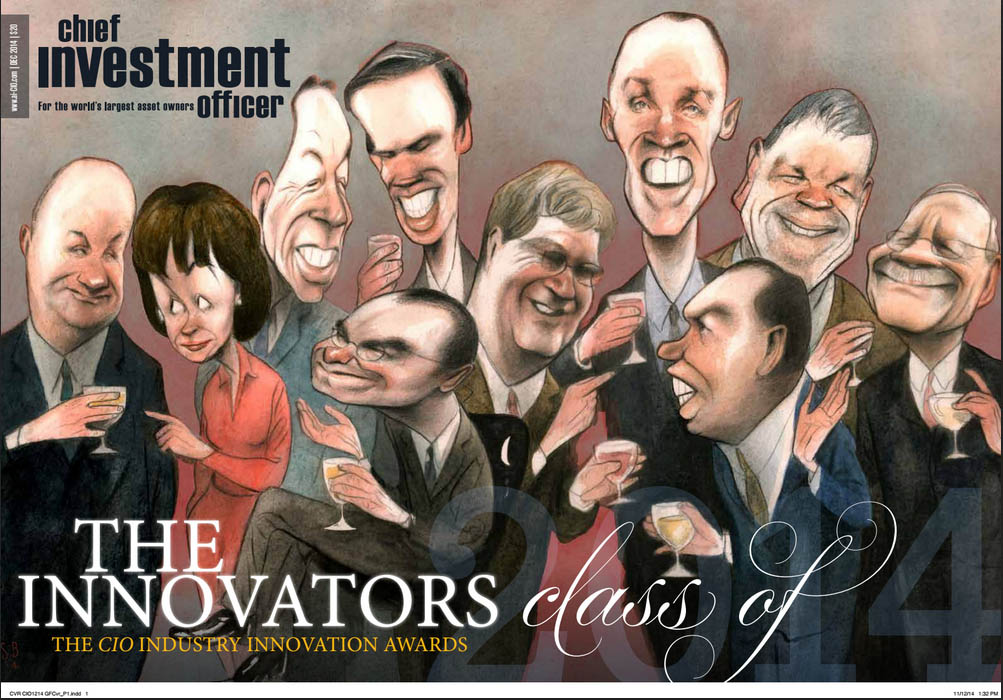 The moral life of genius. For Nautilus. And the great Len Small, CD.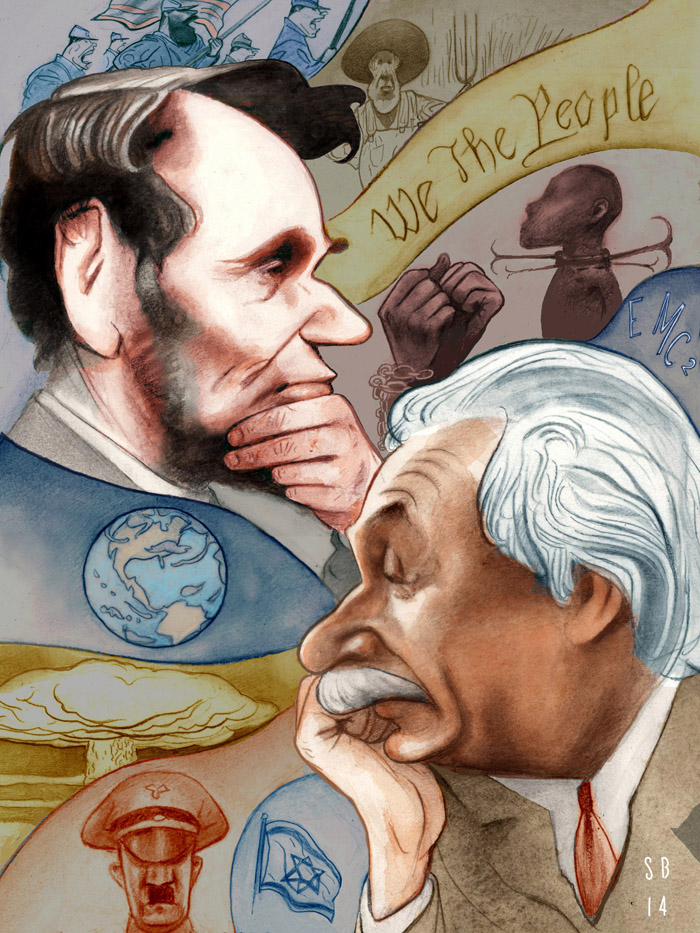 In this week's The Nation. Great help here from Roane Carey, Muna Mire and Robert Best. Great collabs.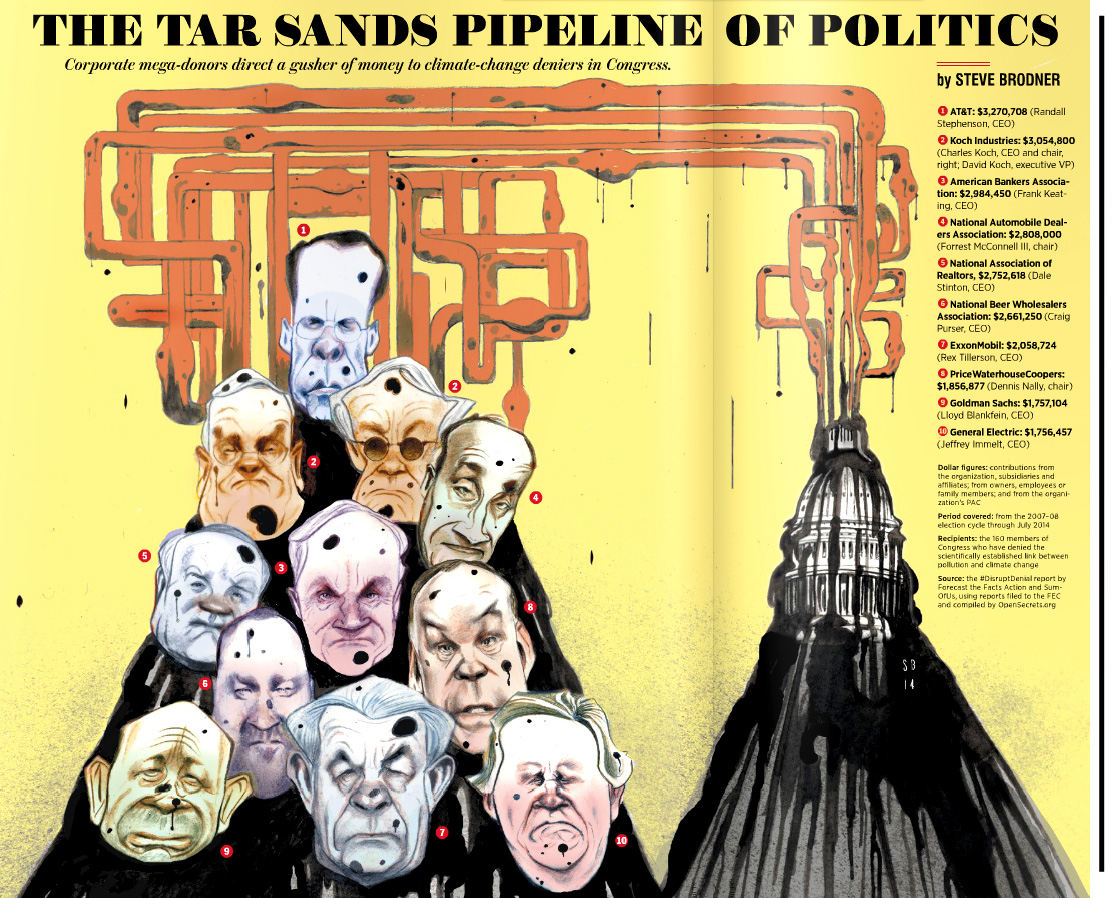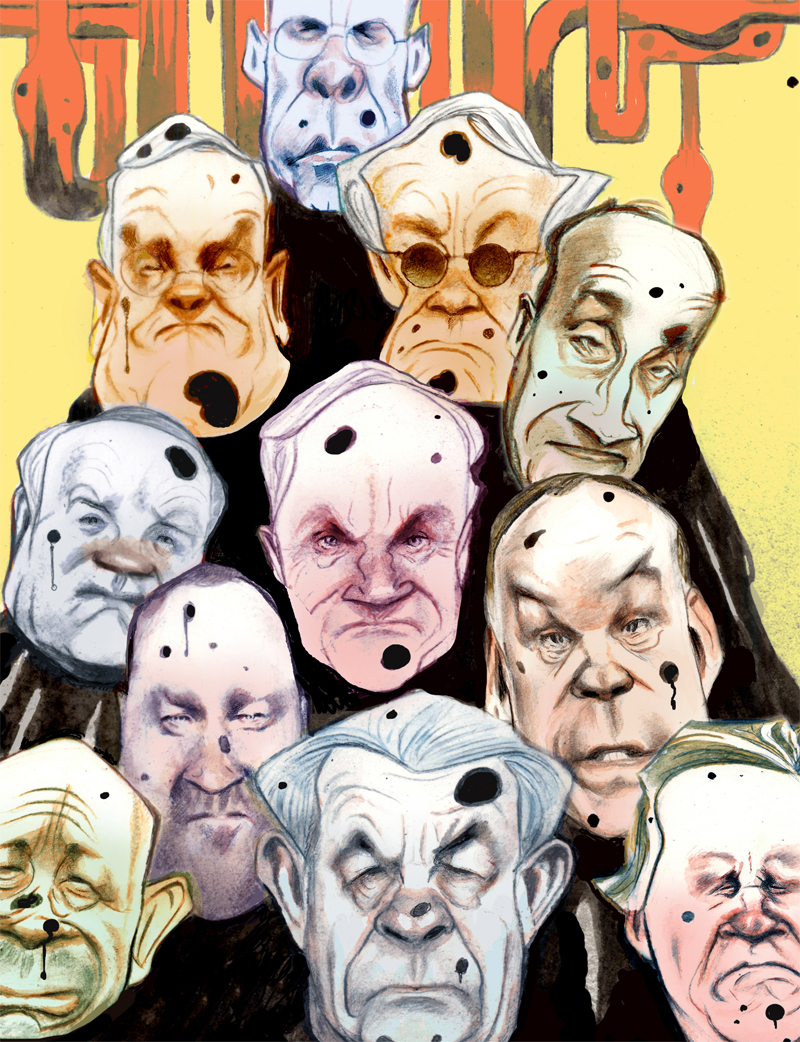 For the Boston Globe:
The Scott Brown / Jeanne Shaheen senate race may all come down to the question: who is most "New Hampshire"?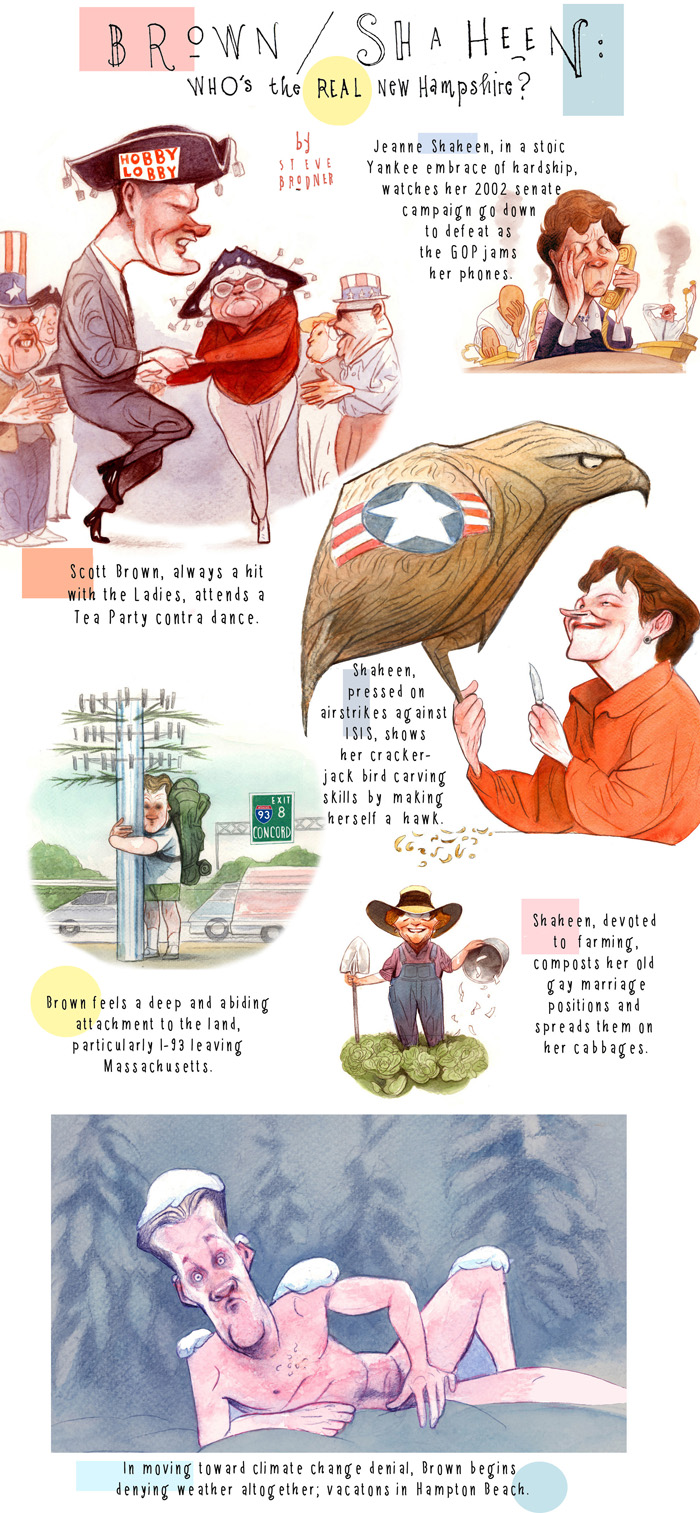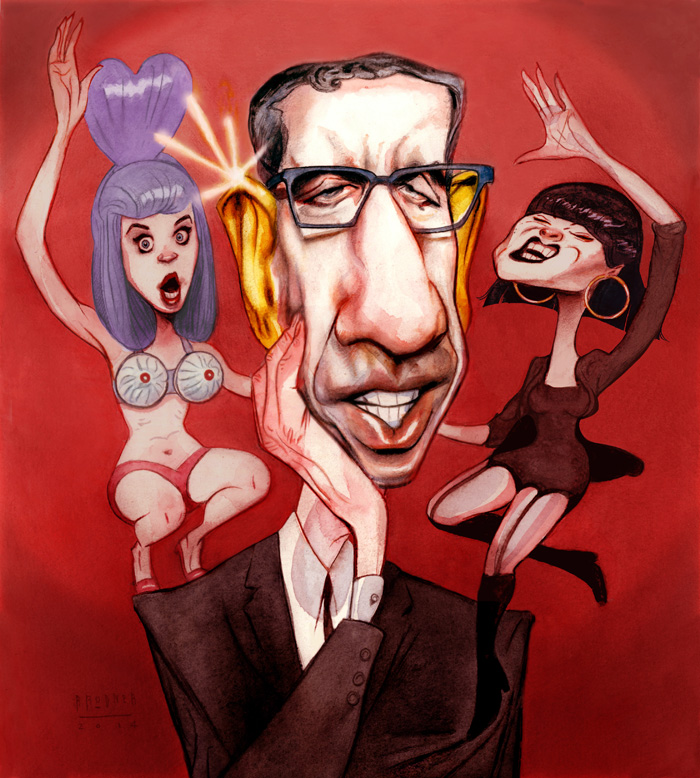 Great thanks this week to Lauren Draper and the gang at The NY Observer for this fun cover of music wizard Jason Flom. Special thanks to Katy Perry and Jessie J!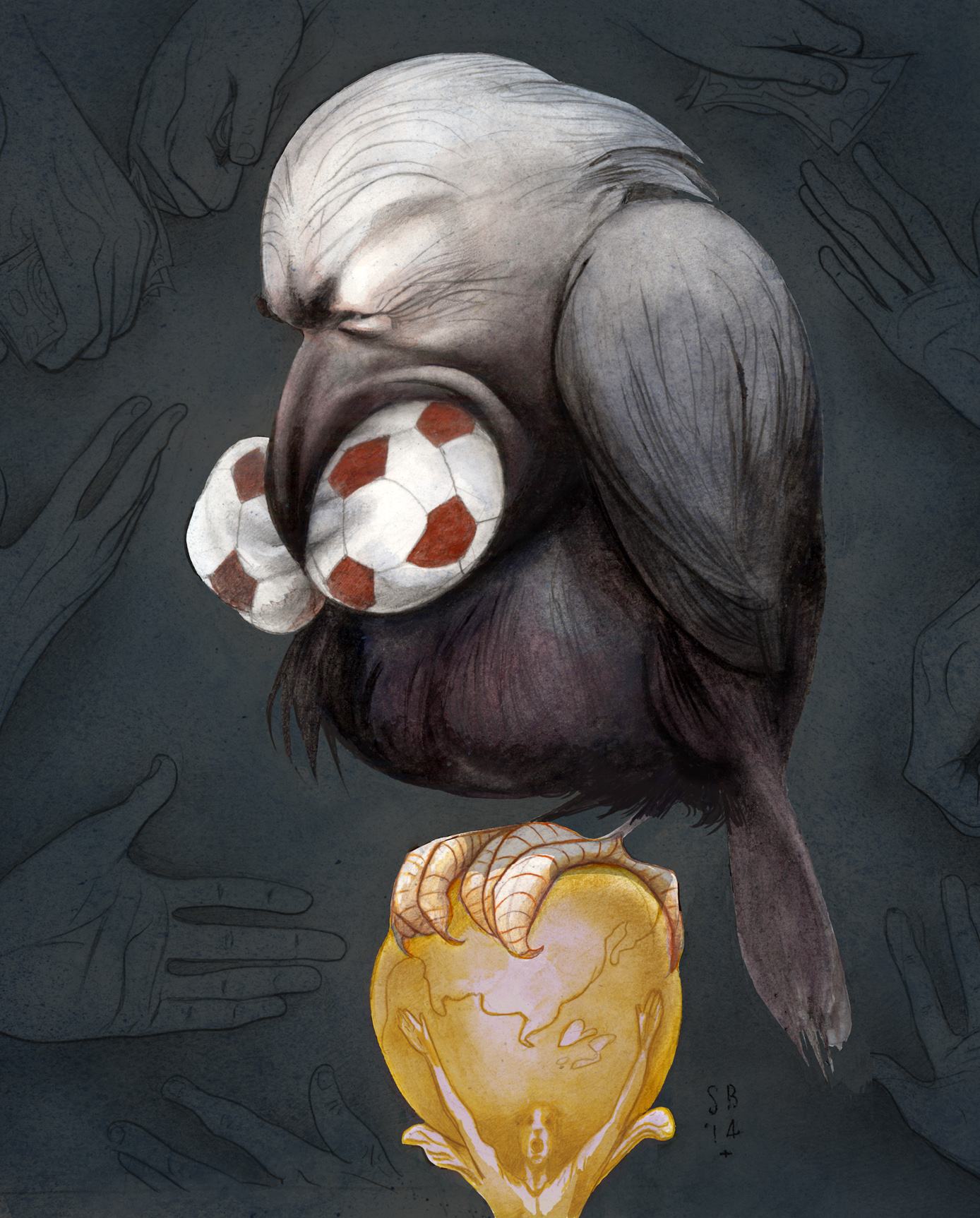 FIFA's Sepp Blatter looks like his name. And so does his reputation.
For 8X8. Thanks to Priest + Grace.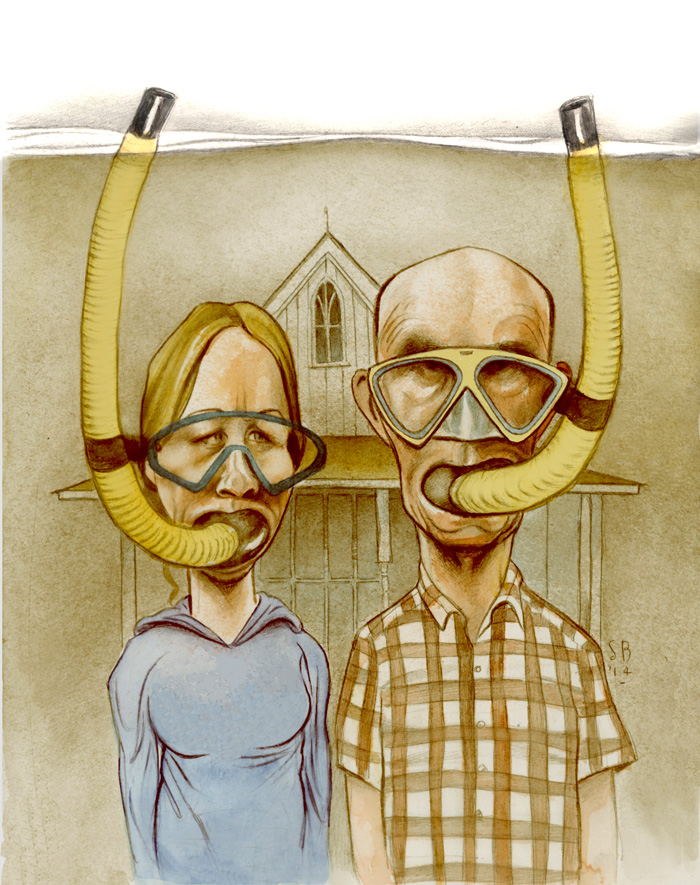 My cover for The Texas Observer. This isn't about fracking. It is what happen when Keystone digs up your land for their tar sands pipeline. You become a waste management expert.
Here is my page for the LA Times commemorating the 50th anniversary of the start of the Vietnam war. All based on a lie.
See it at the Times site HERE.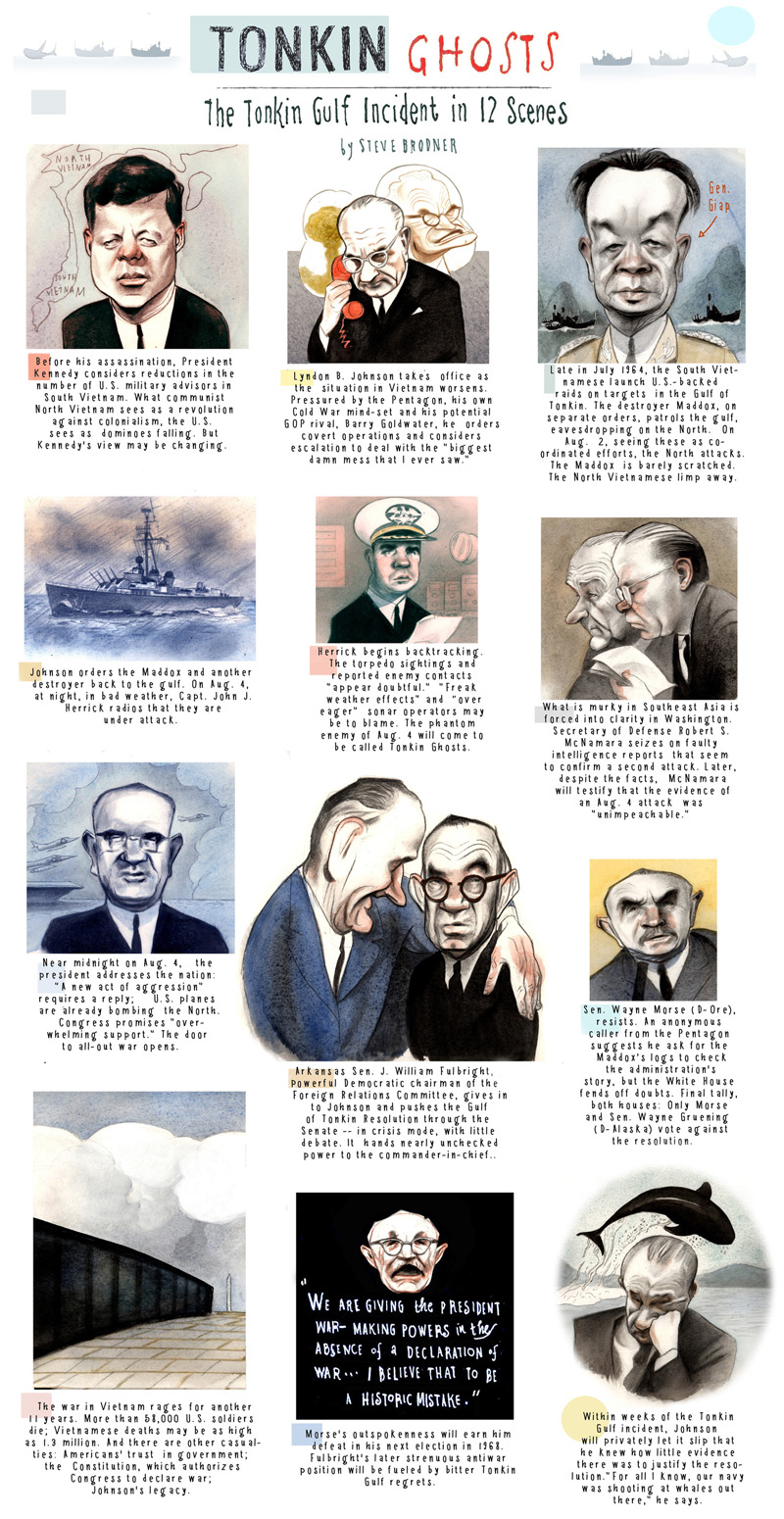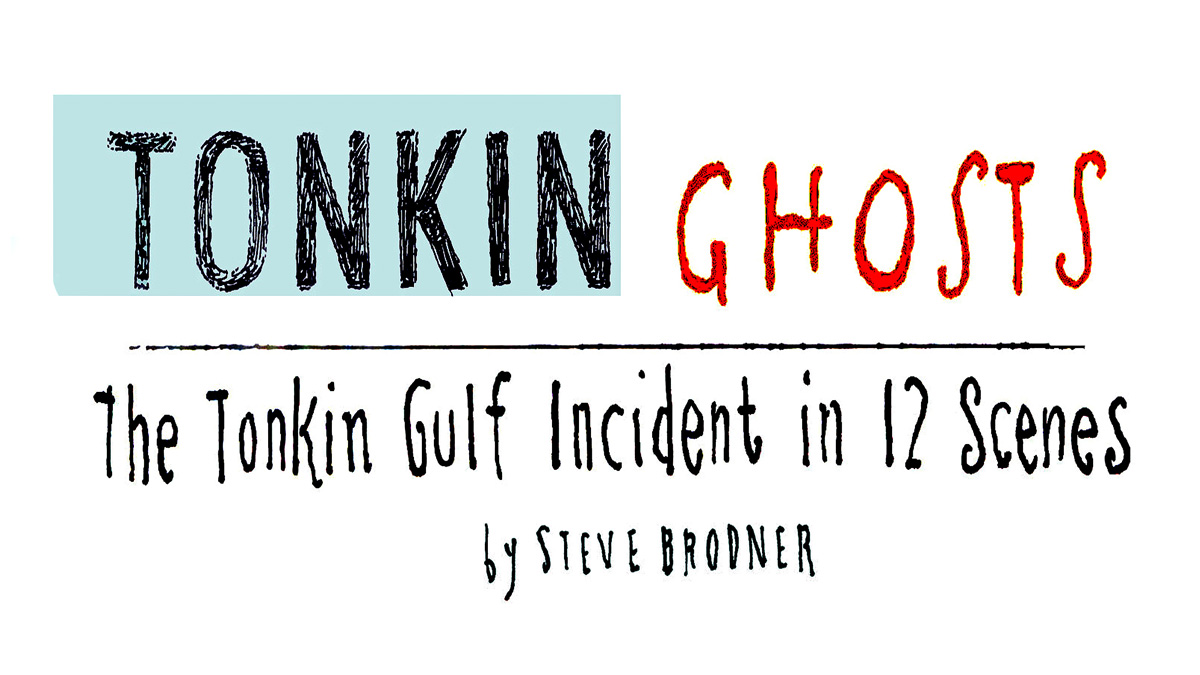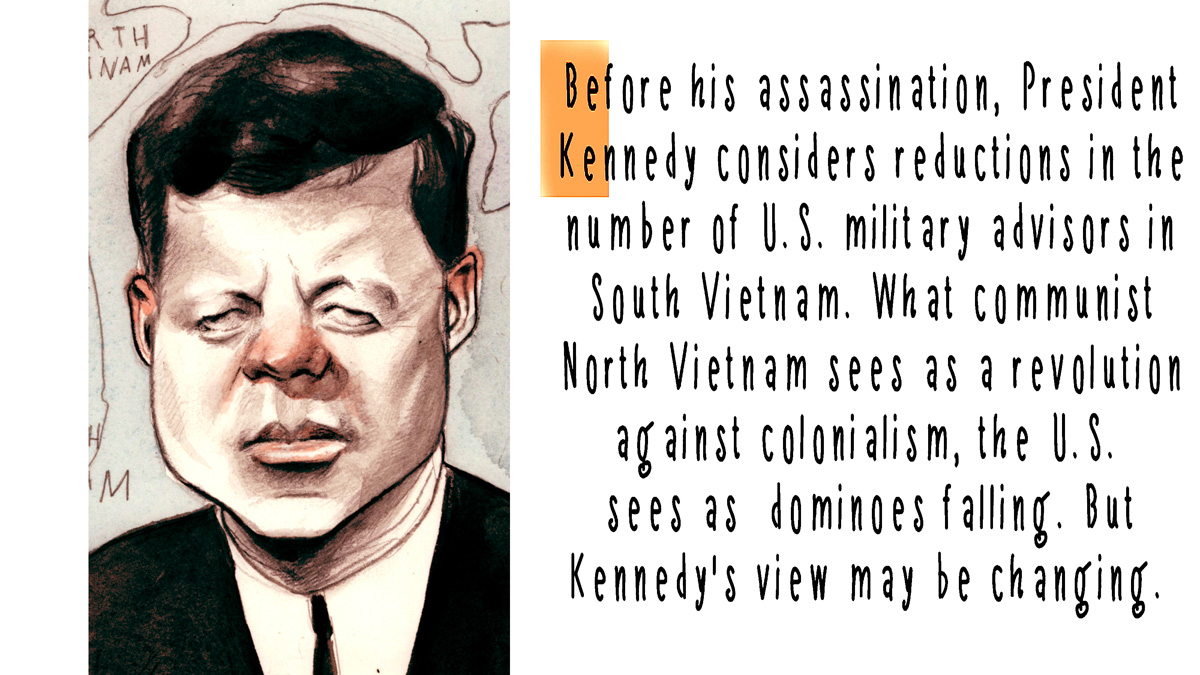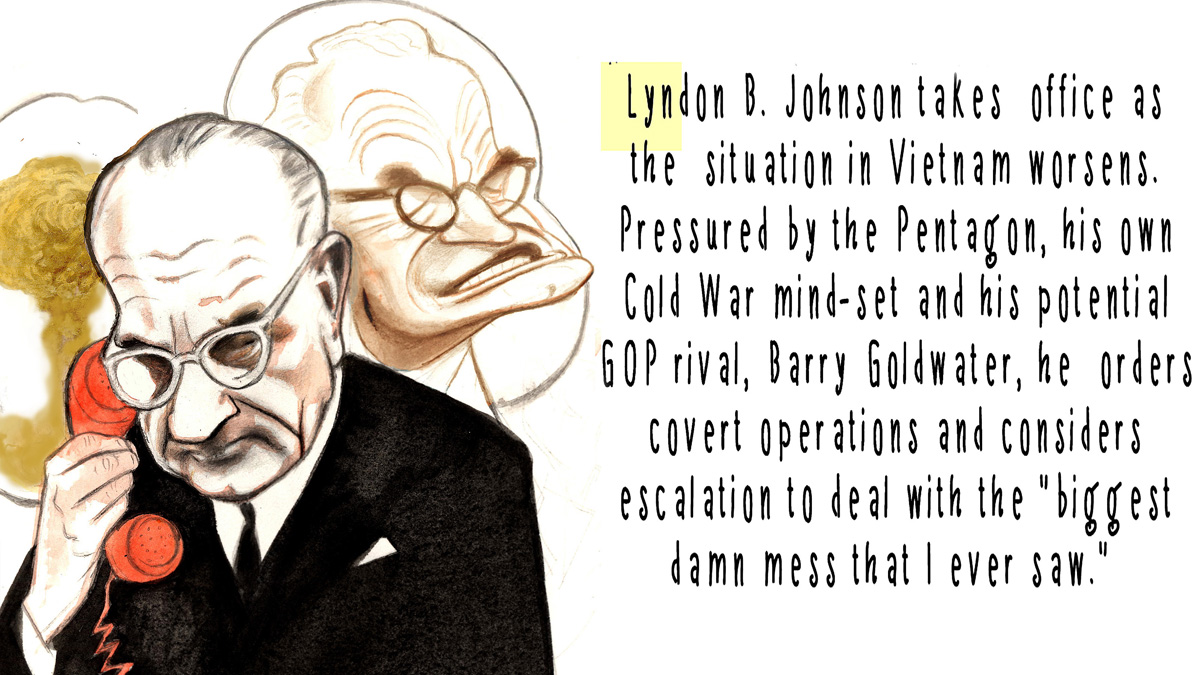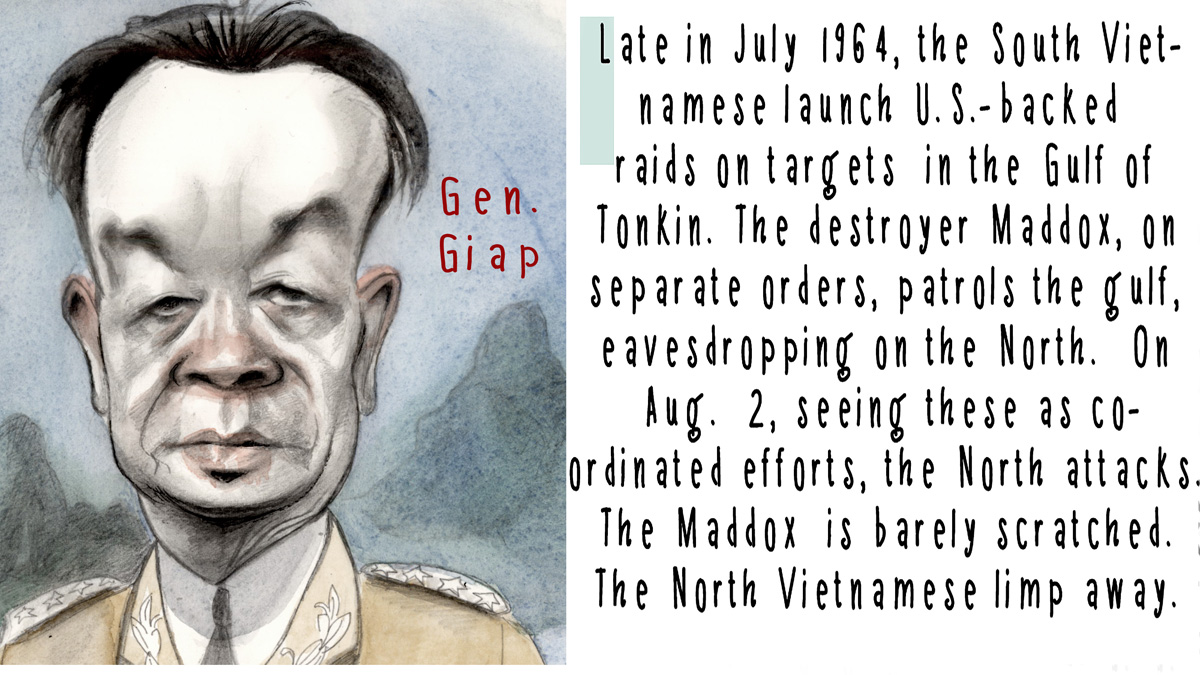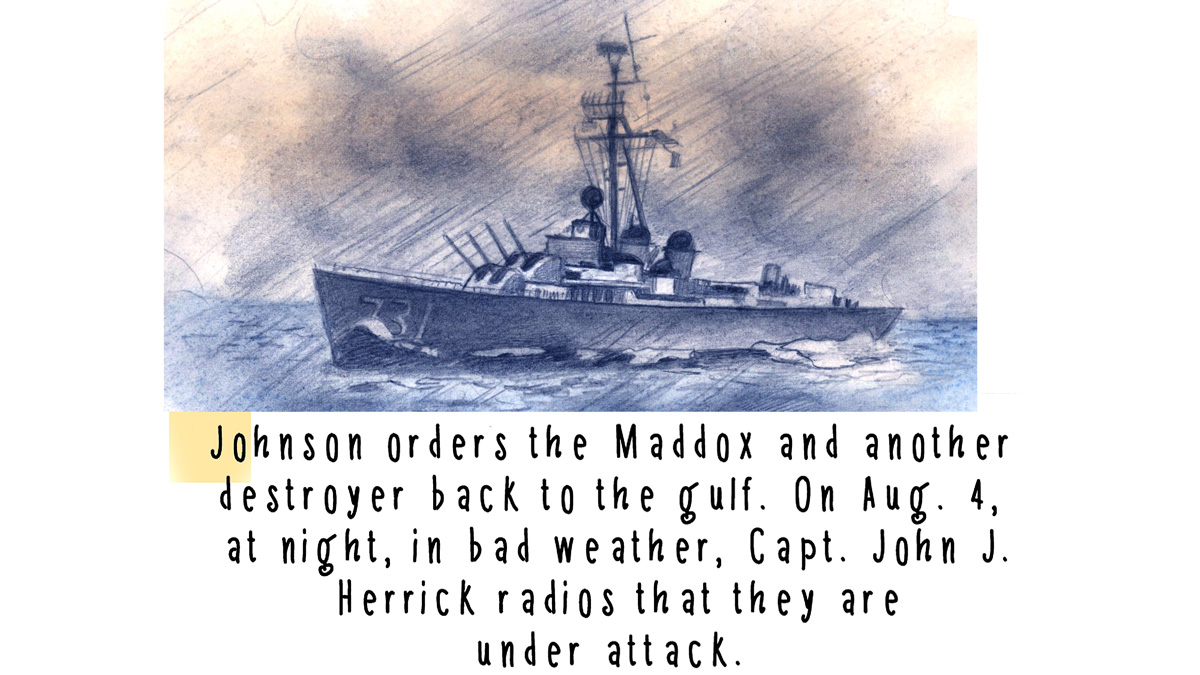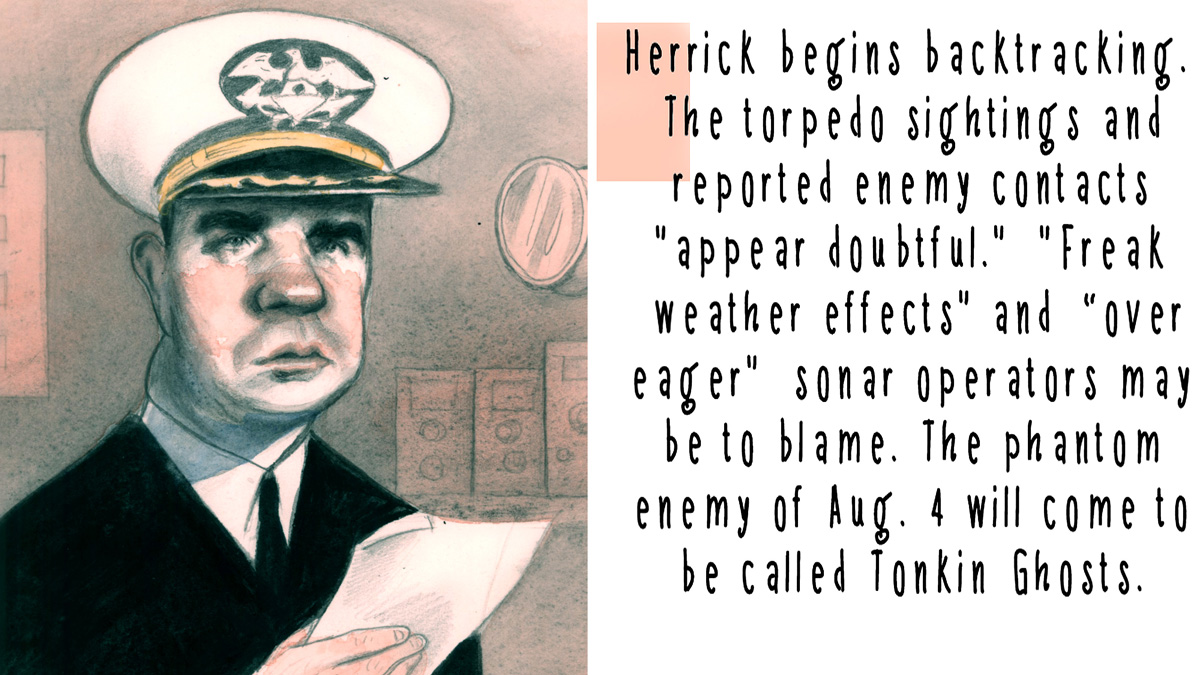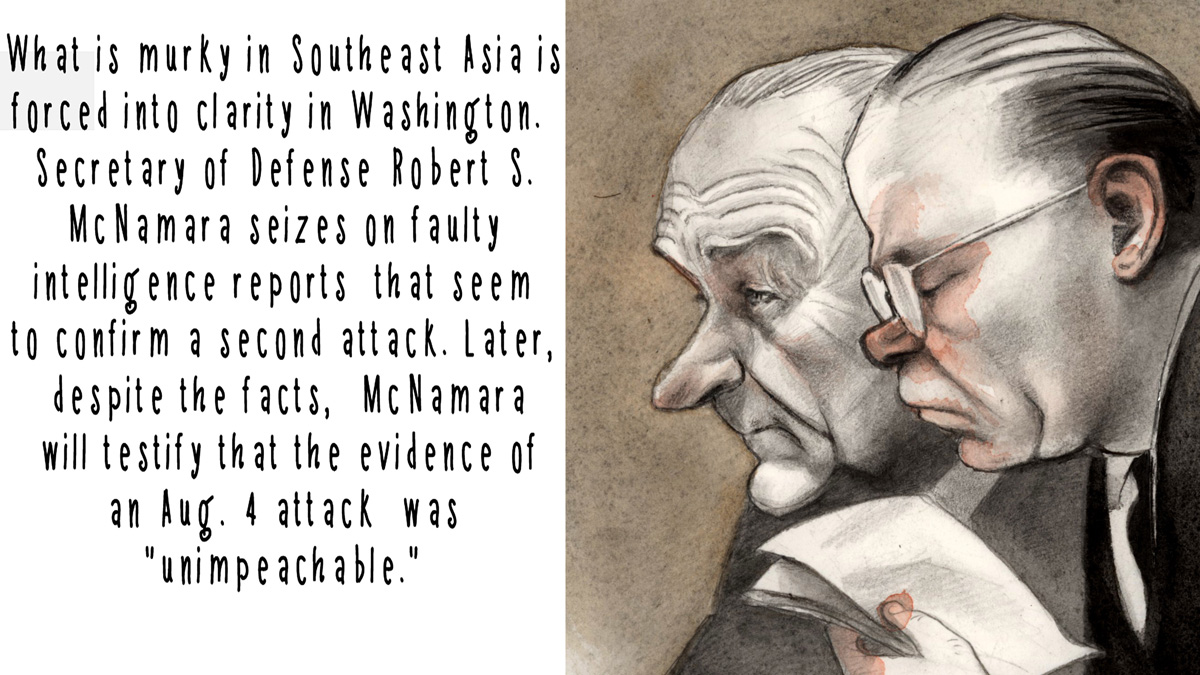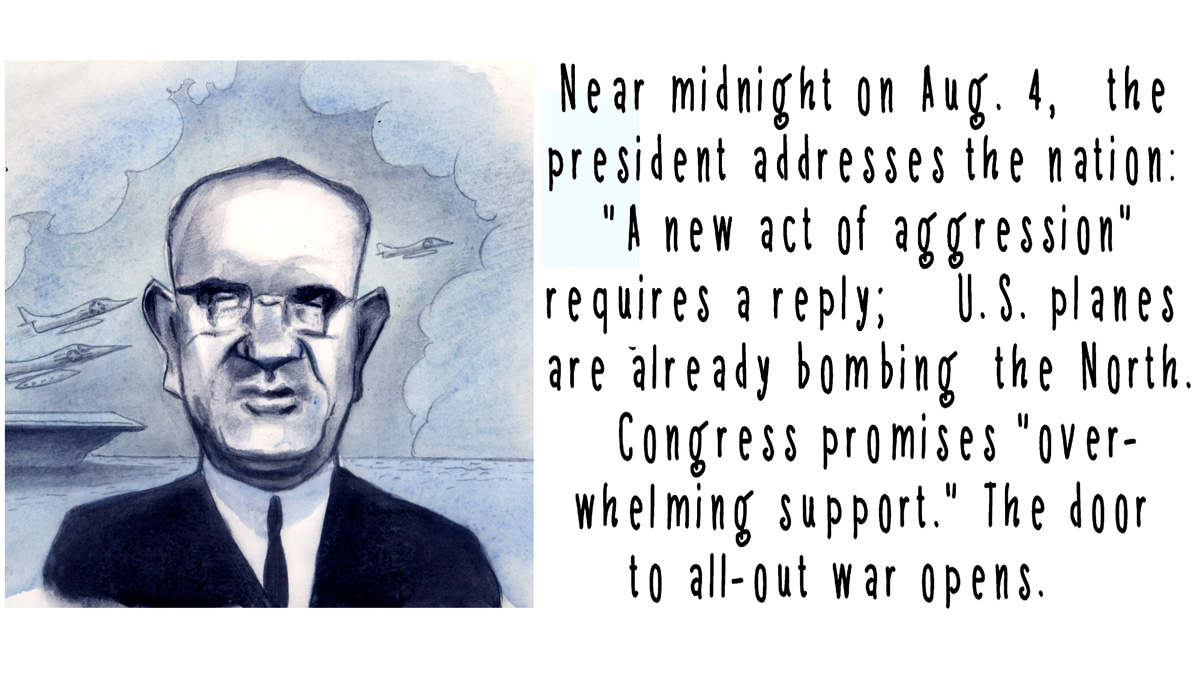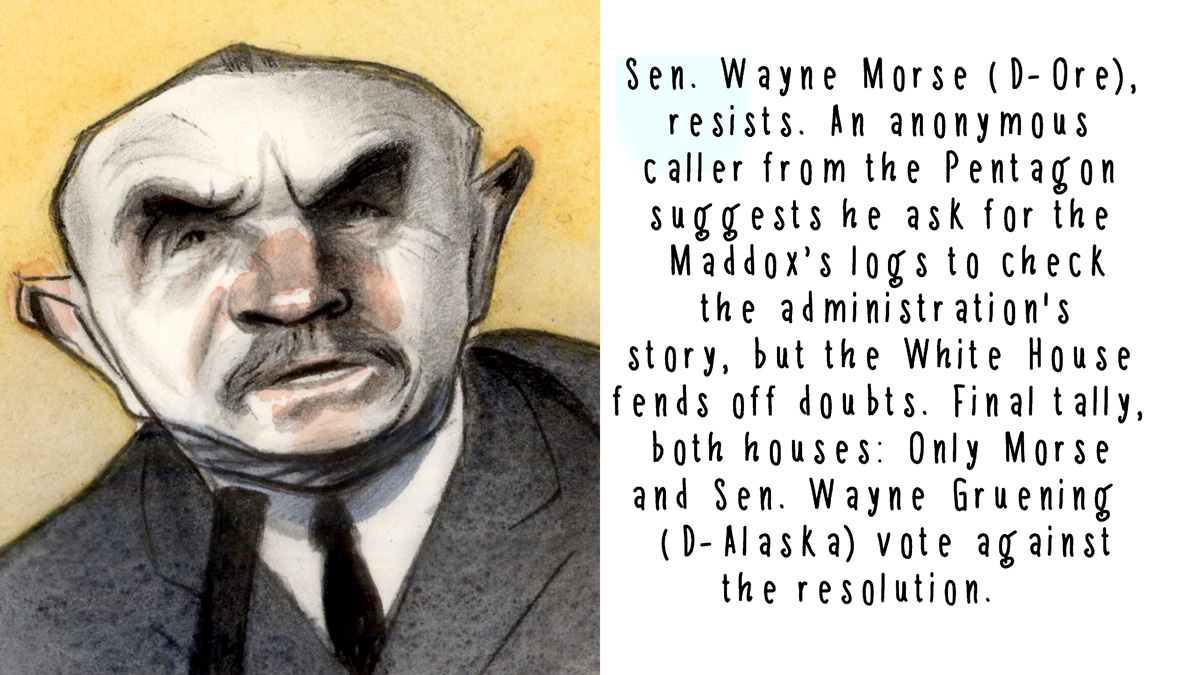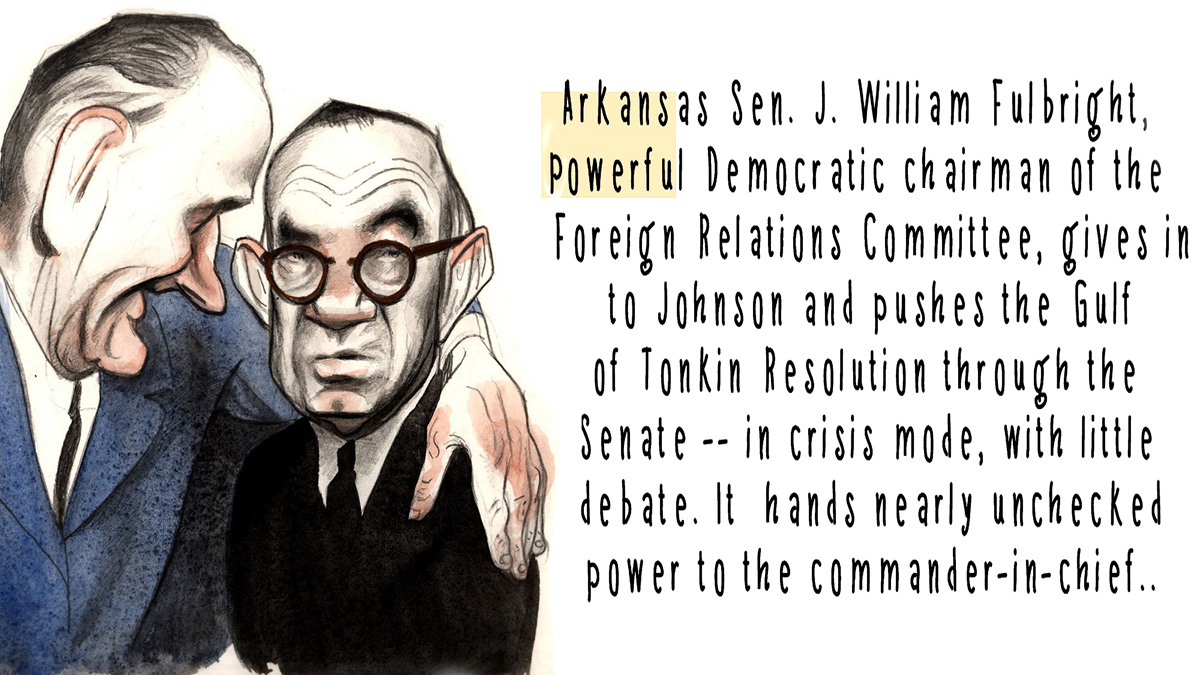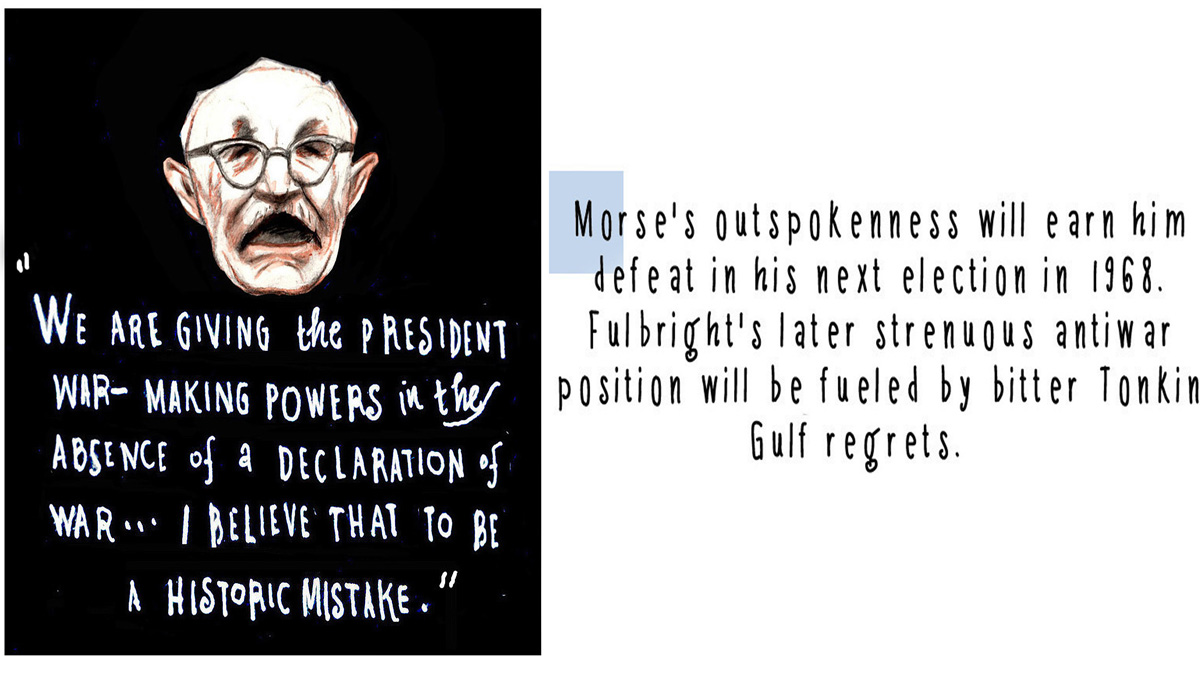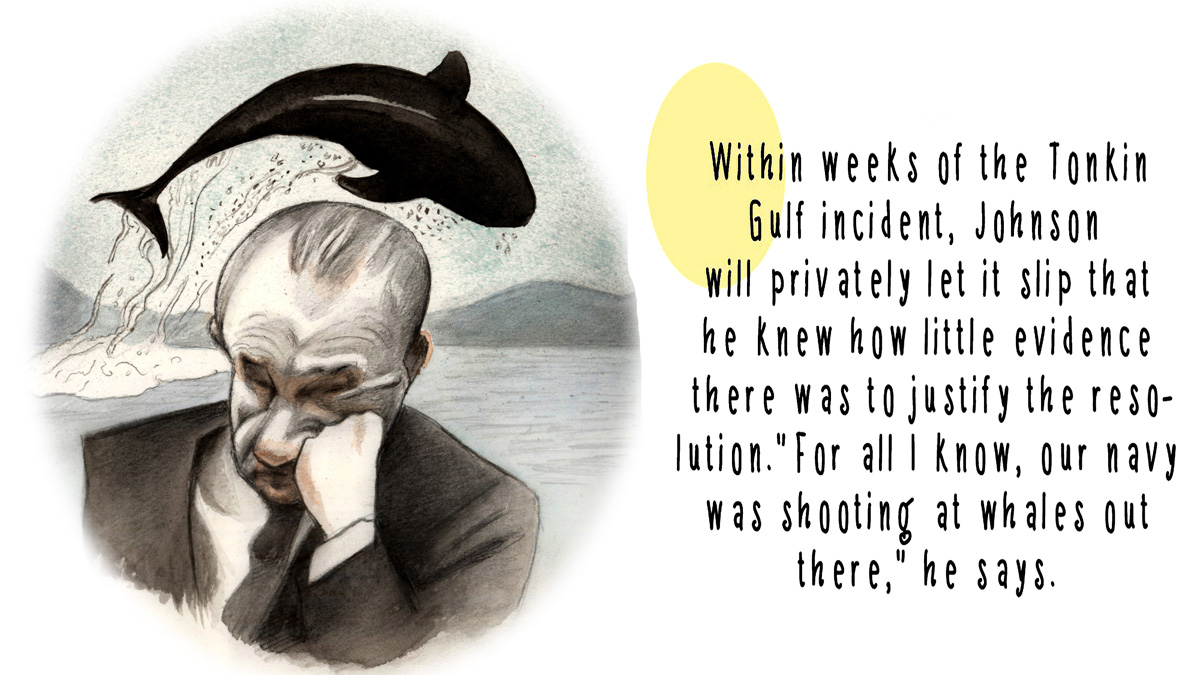 This for Capital NY, riffs on Andrew Cuomo's new book. Now you don't have to buy it.
See it HERE.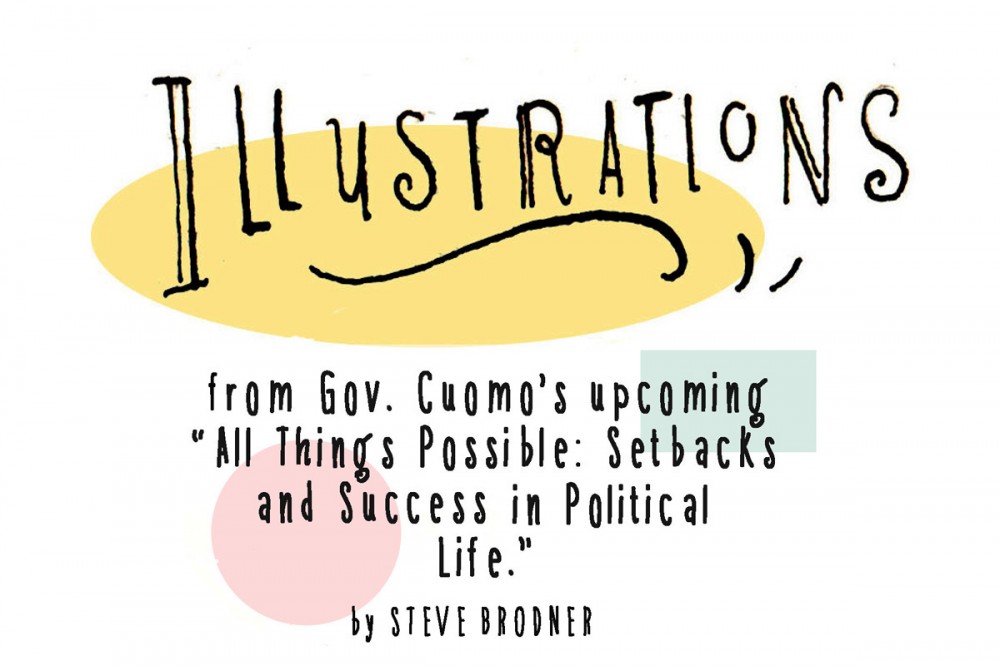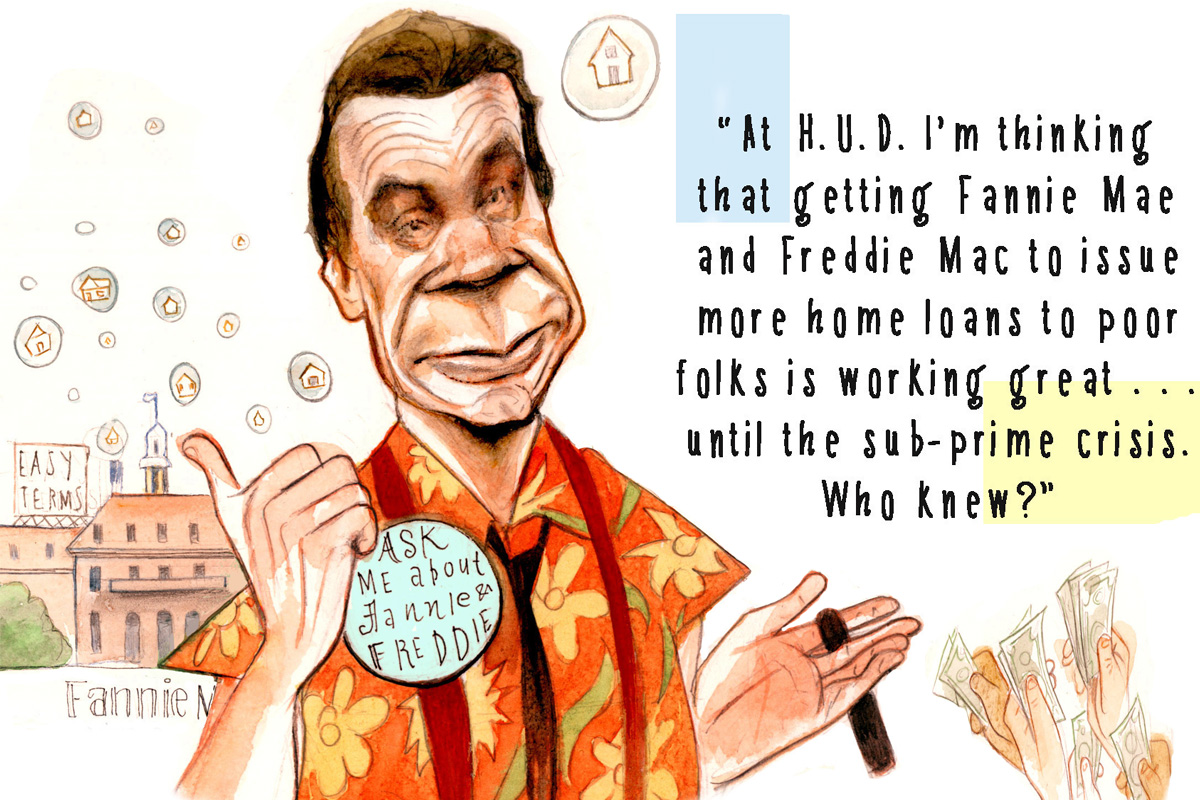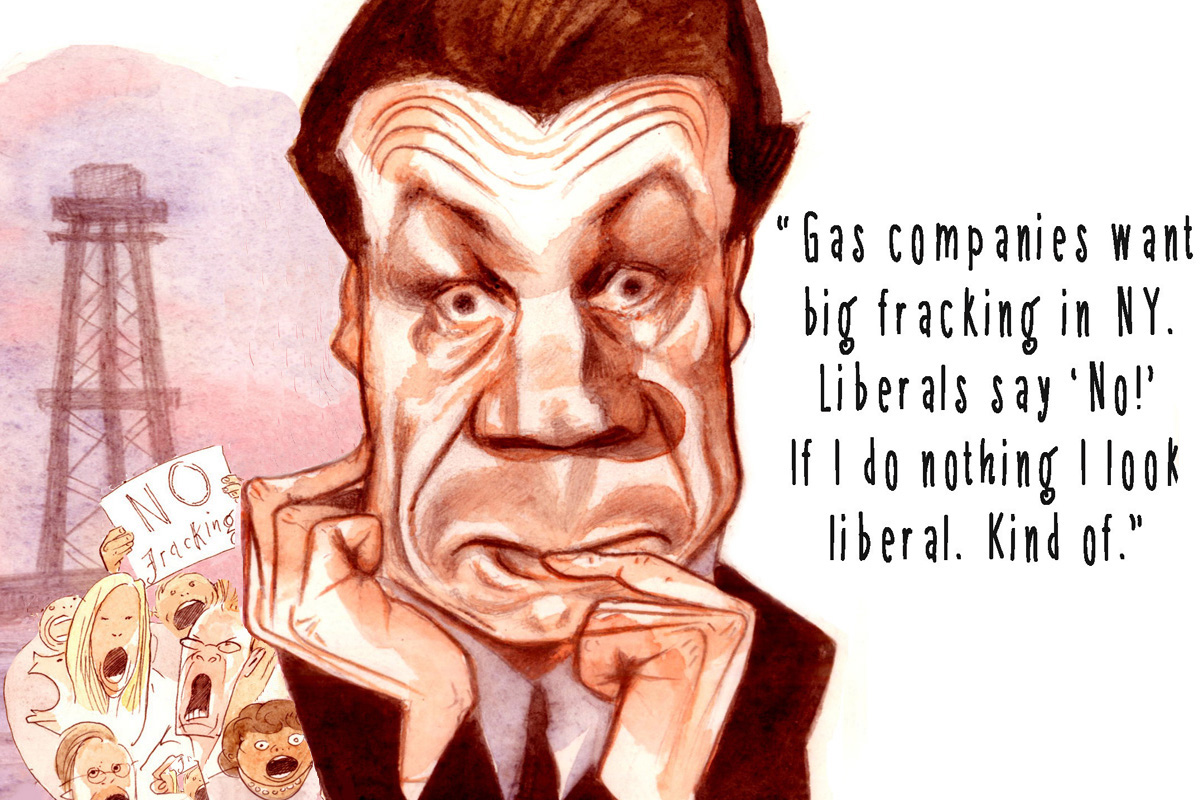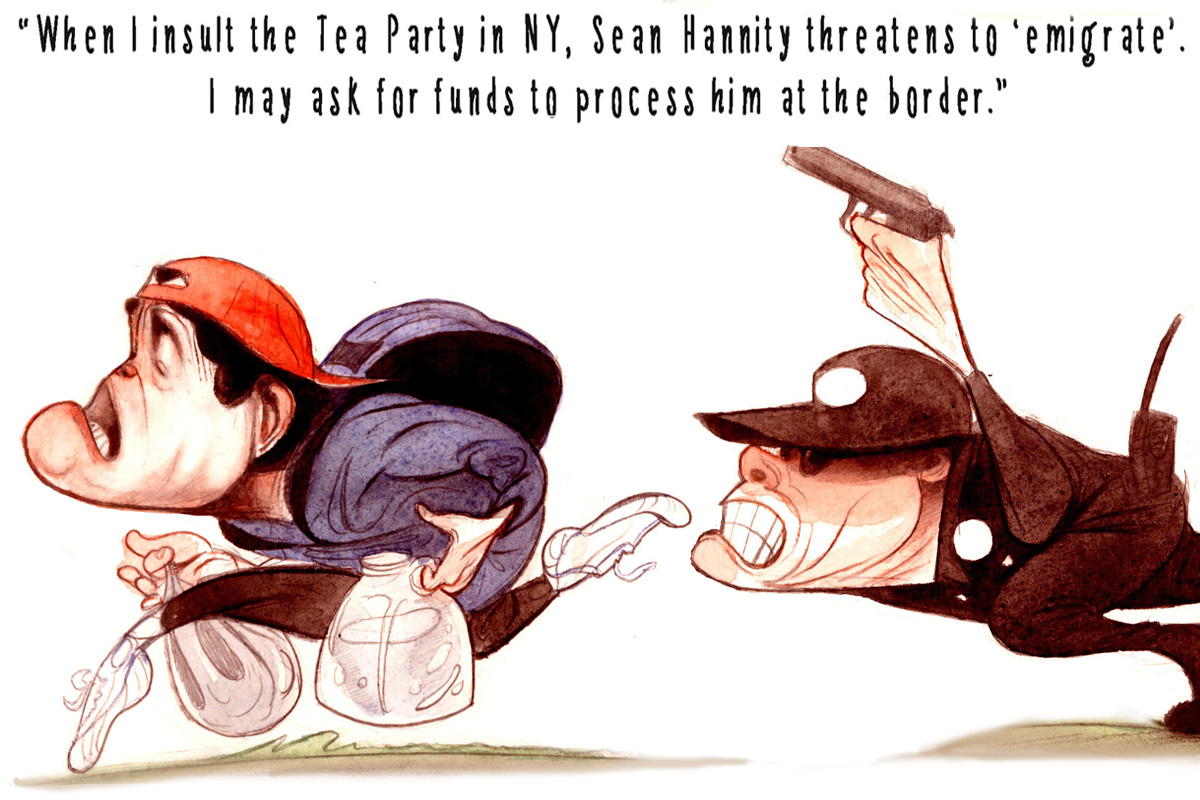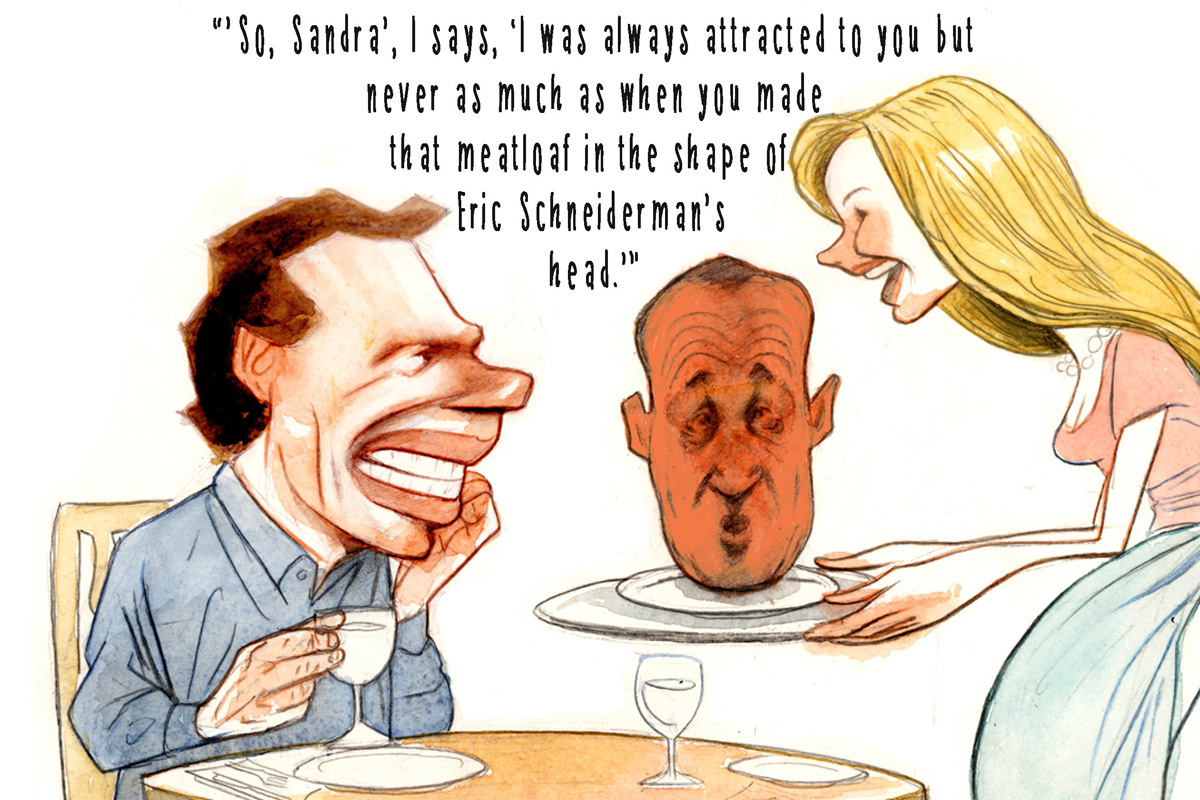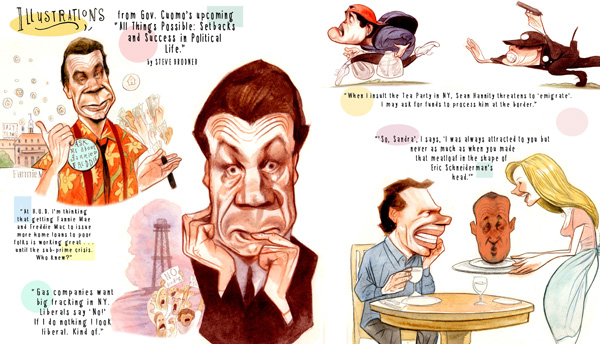 Politics, like rust, never rests, although drawing politics is very restful to me. Here's the result of some very serene hours in my studio. Also find below some gift-art for really wonderful people (who are especially wonderful for forgiving these).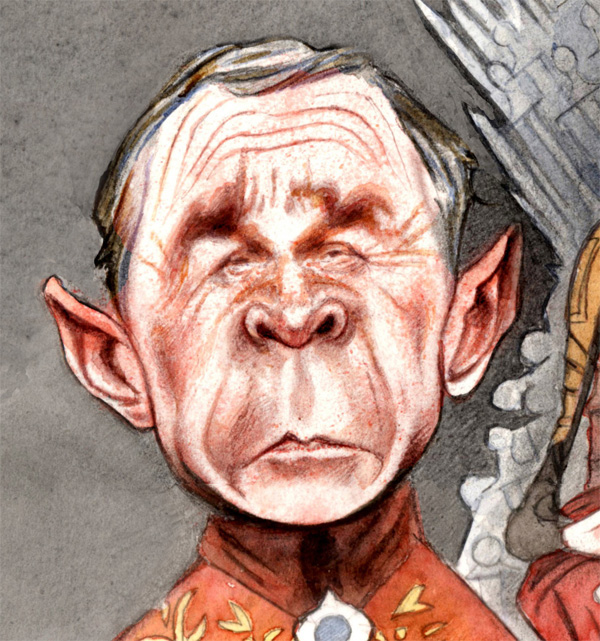 George II of the Game of Bushes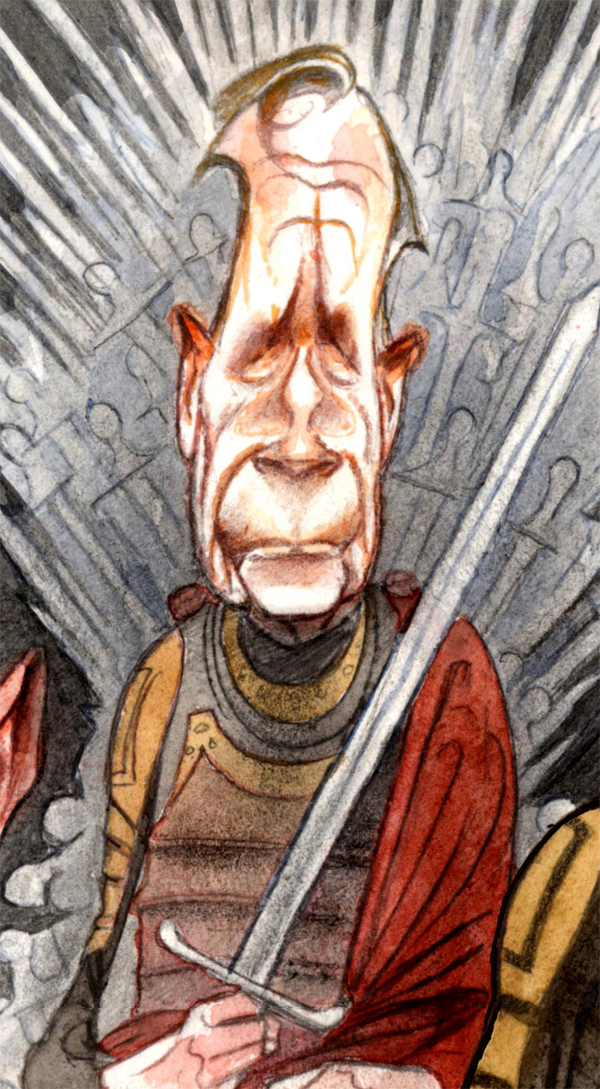 George I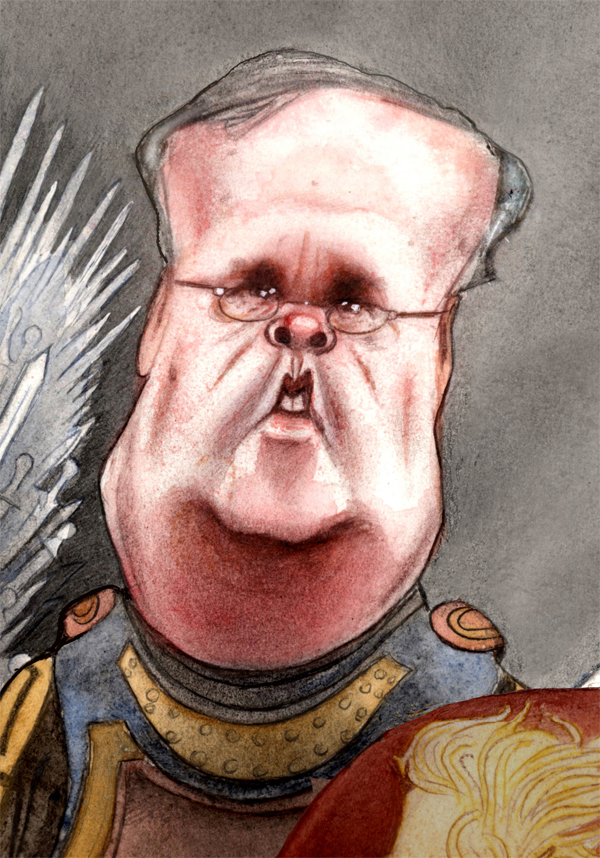 Jeb the Younger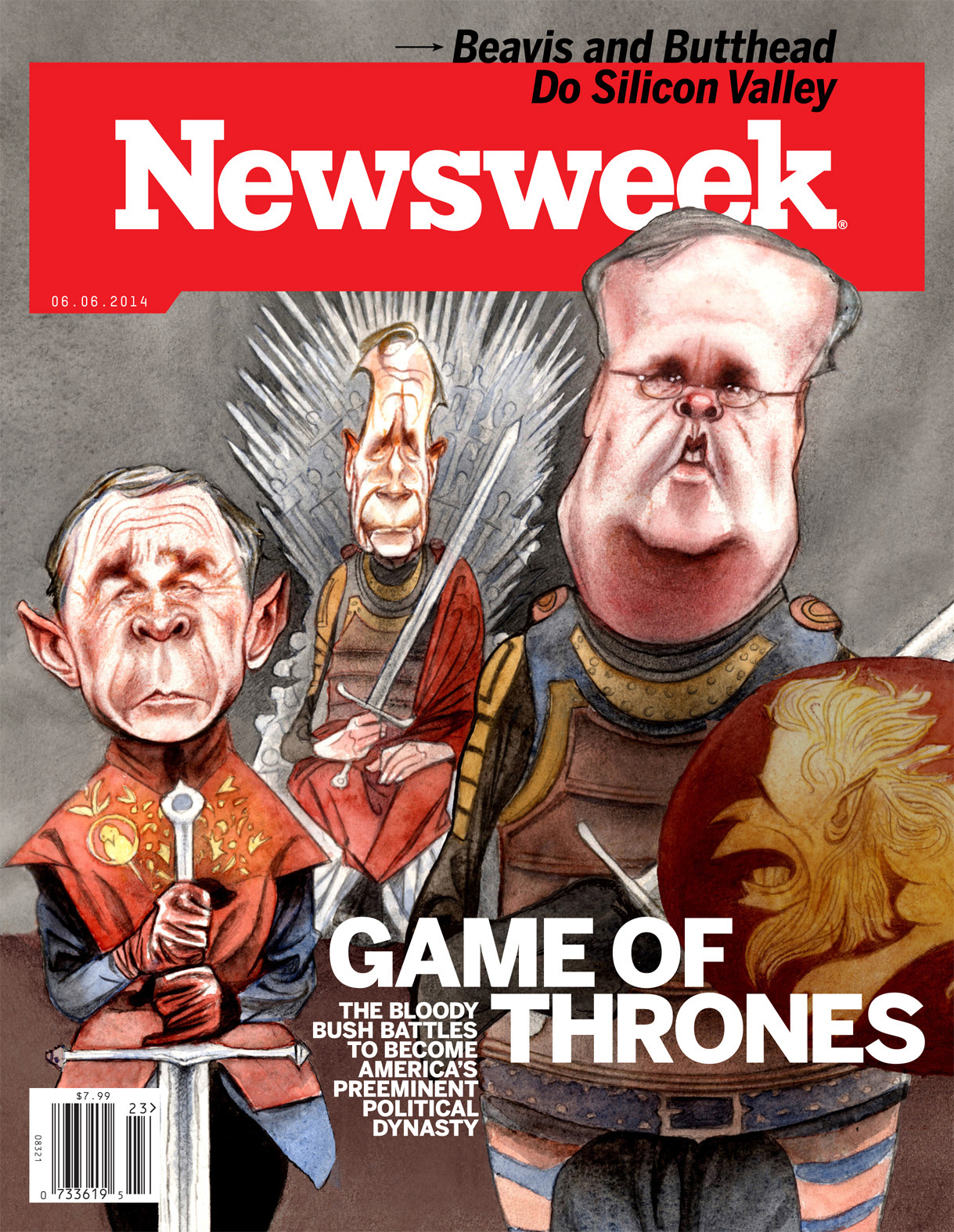 Newsweek, back and beautiful.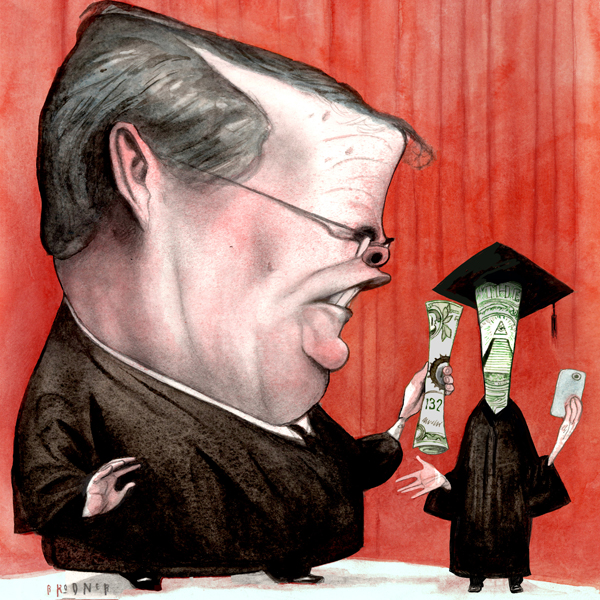 Jeb for The Baffler.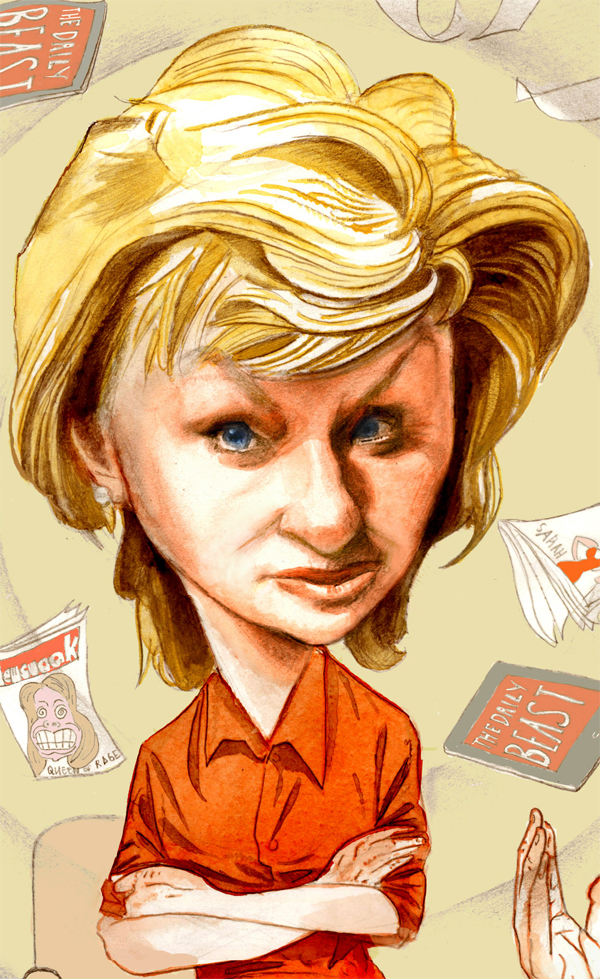 Tina Brown for Politico Magazine,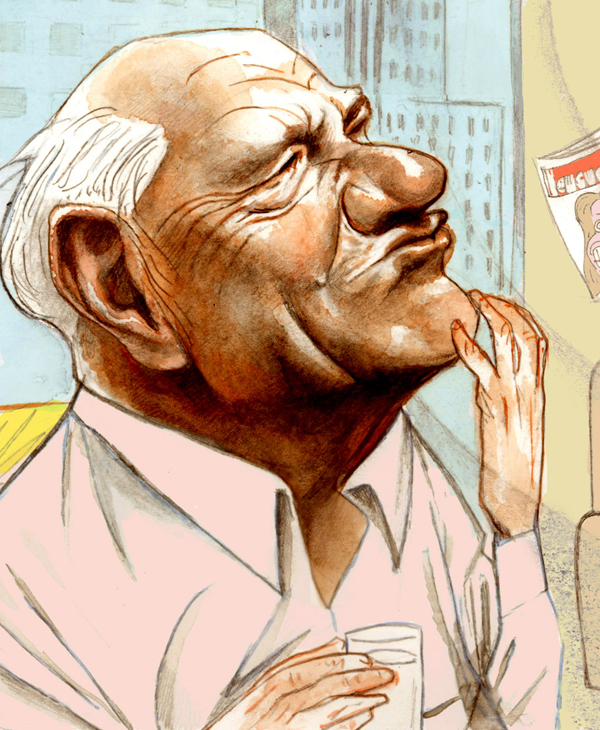 and her pal Barry Diller.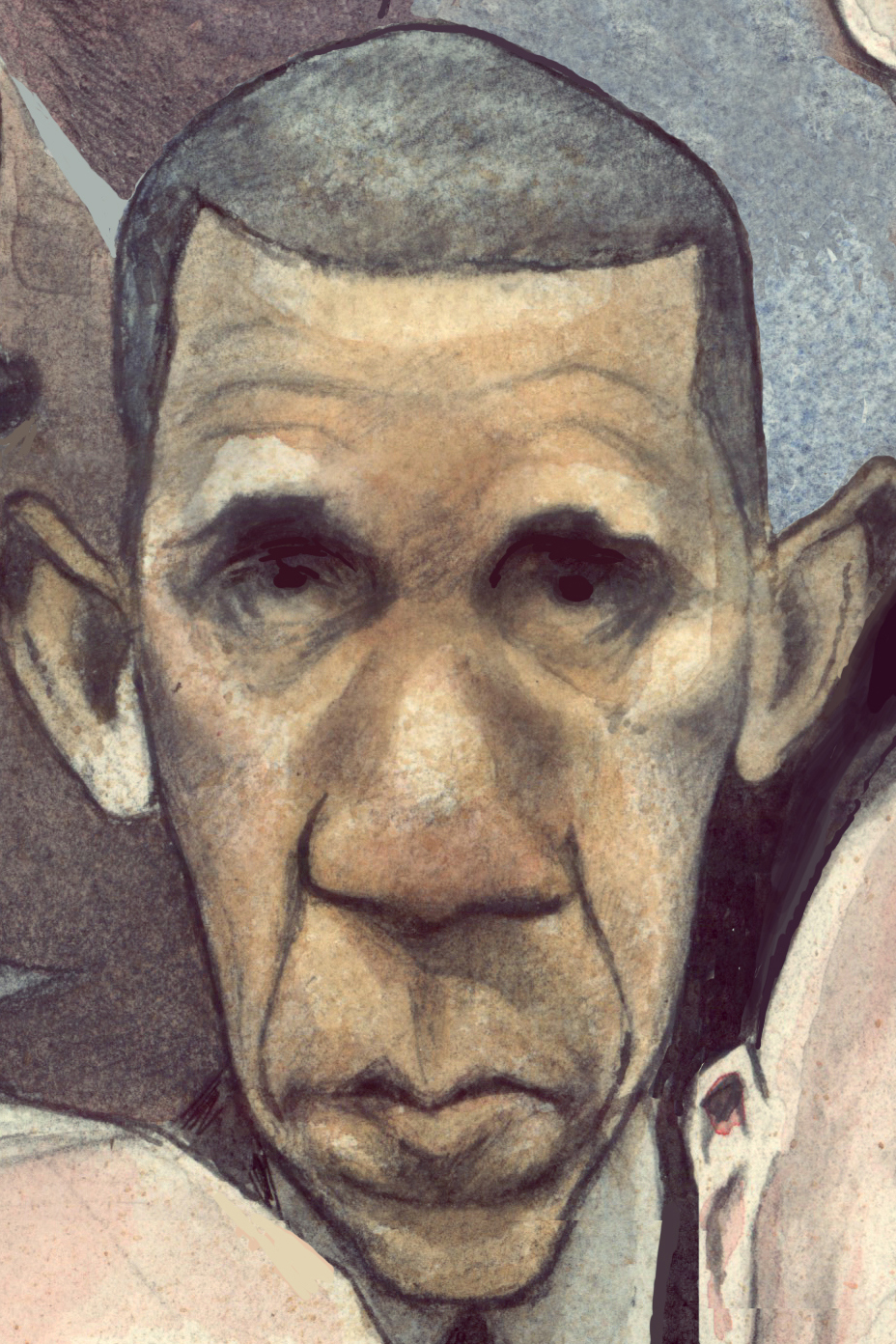 New portraits for my presidents project. Obama here,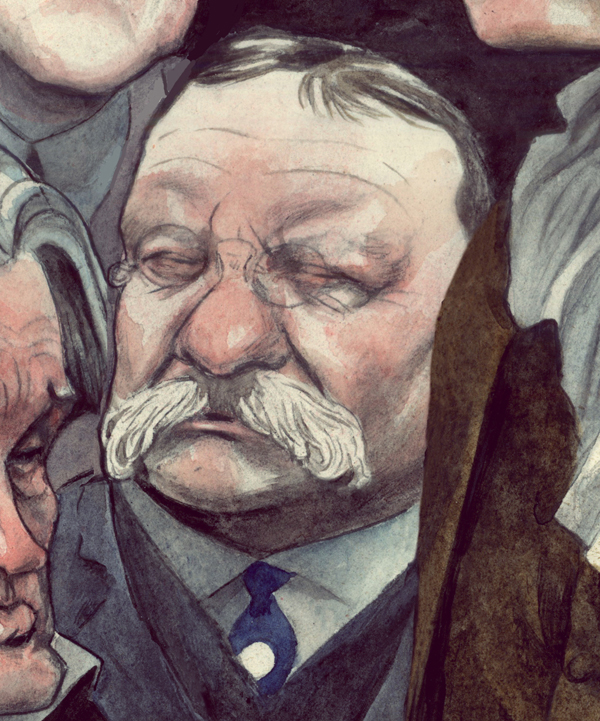 TR,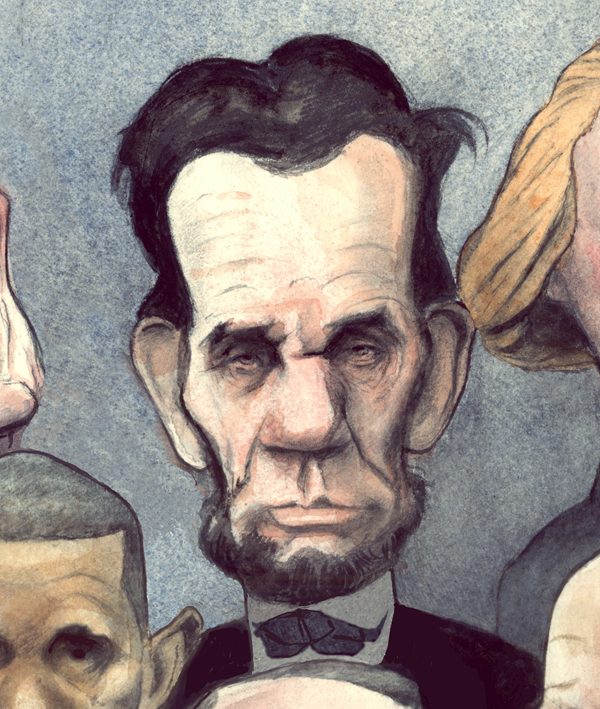 Abe,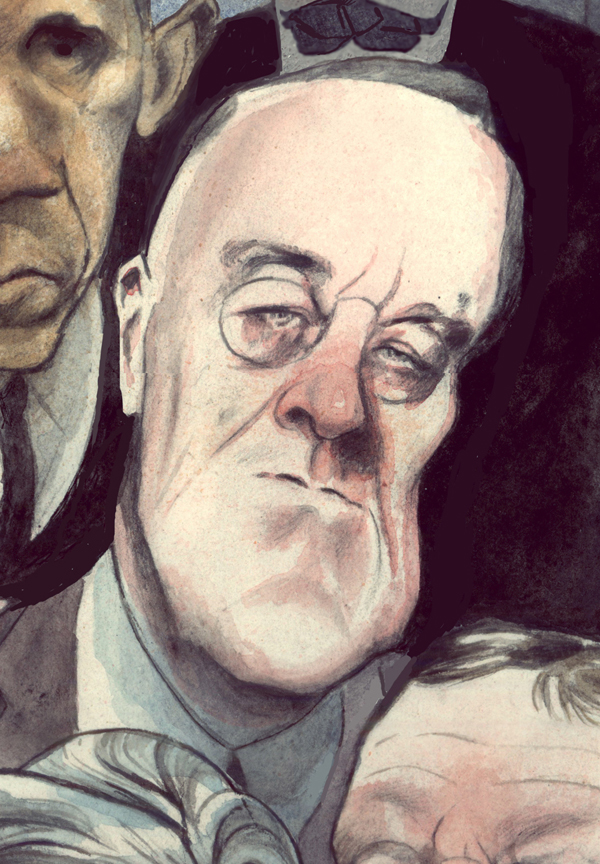 FDR,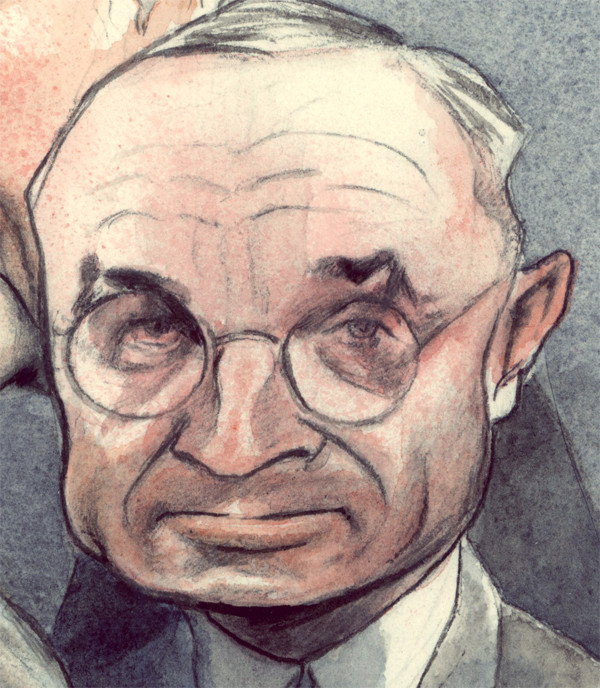 HST,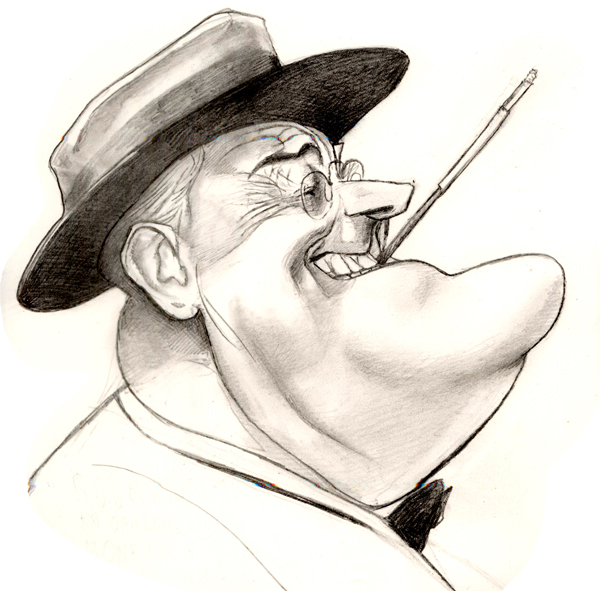 FDR again.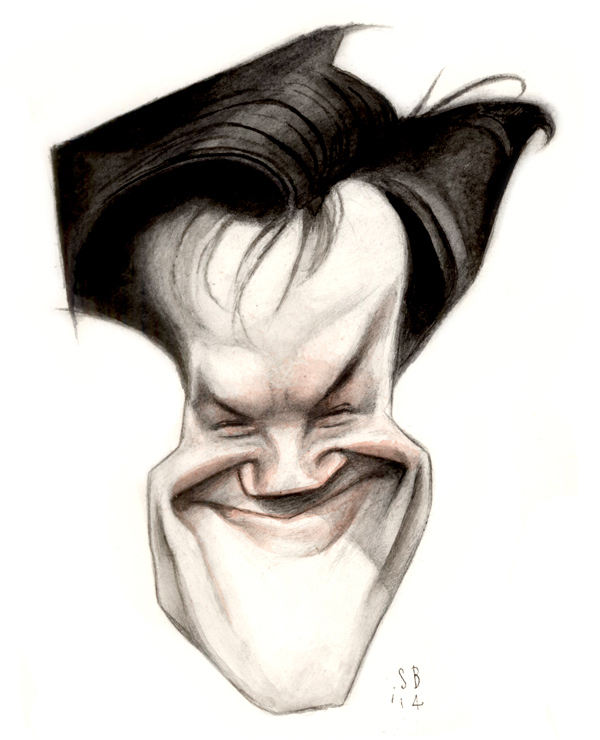 Speaking of presidents, Dennis Dittrich is in his last term as president of the Society of Illustrators. Always a warm, nurturing presence, at the SI or the classroom. And a friend for over 20 years.  Your humble artist was asked to render Dennis (so to speak) for the next annual.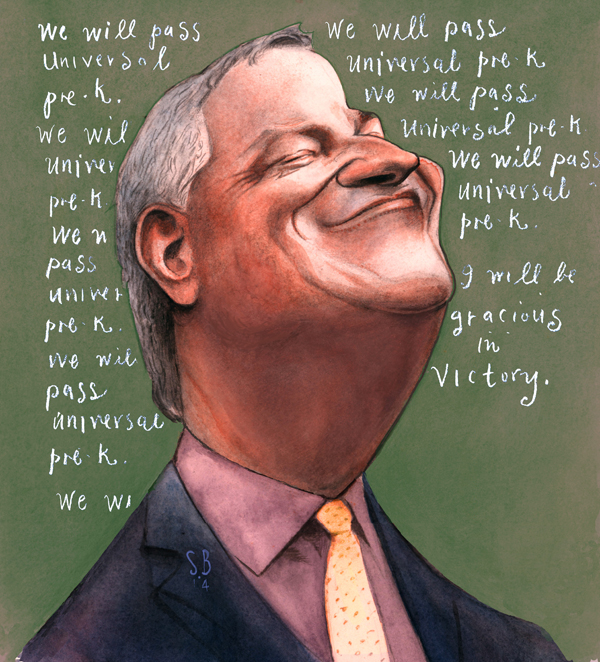 Bill deBlasio for The NY Observer,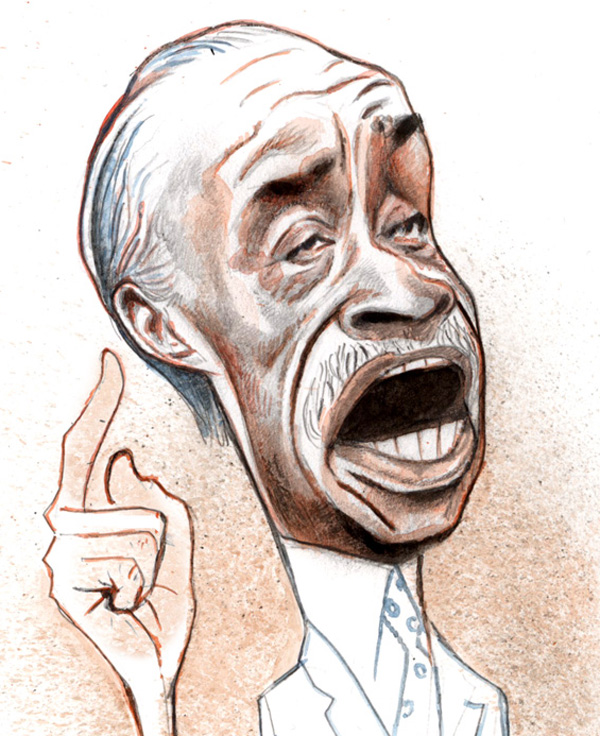 For another NY Observer cover, my old pal, Al Sharpton.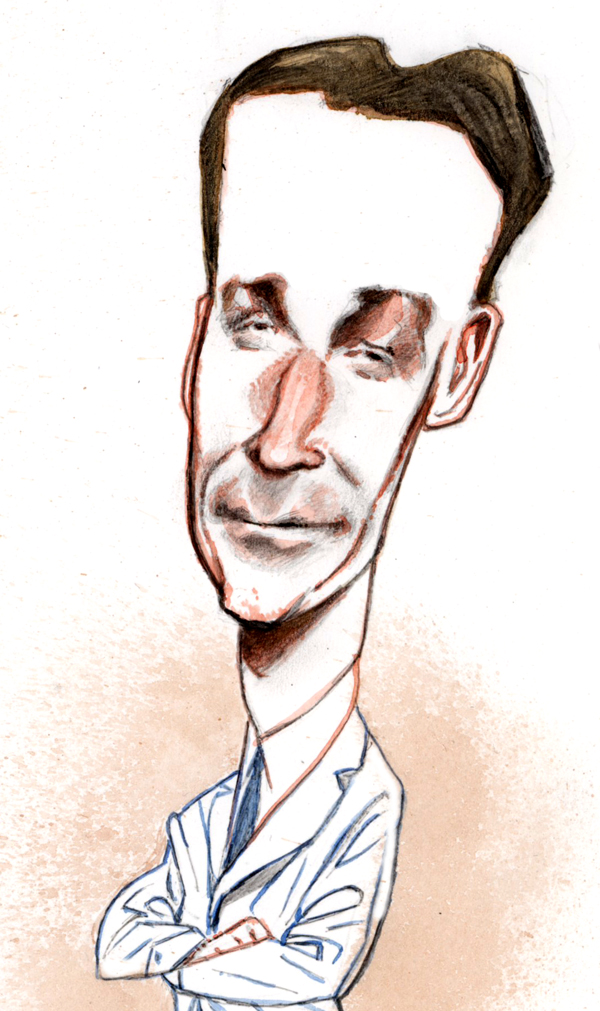 Peter Ward,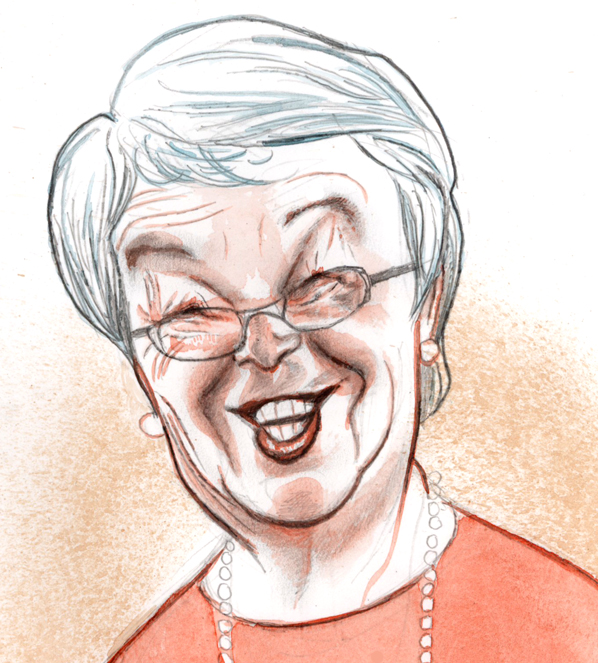 Carly Fiorina,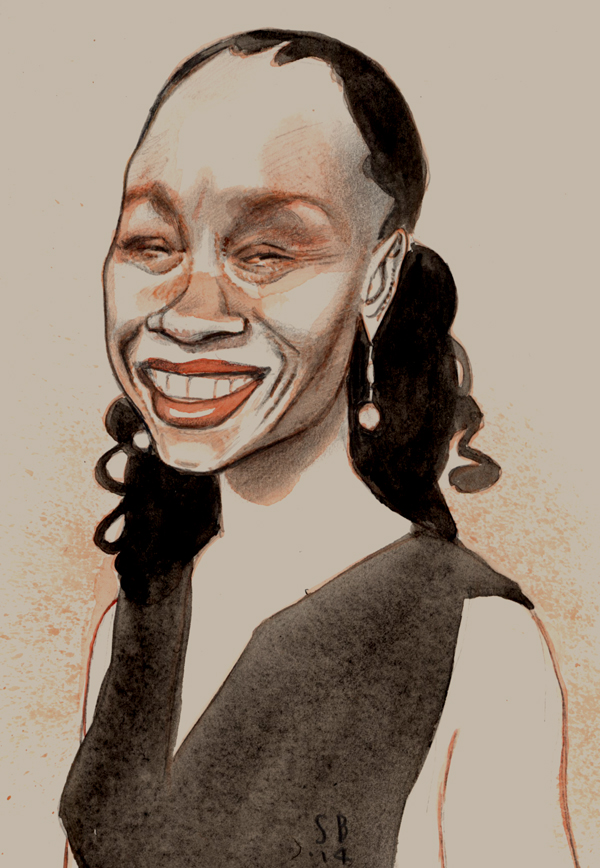 Chirlane McCray.
 Some Democratic donors: S. Donald Sussman,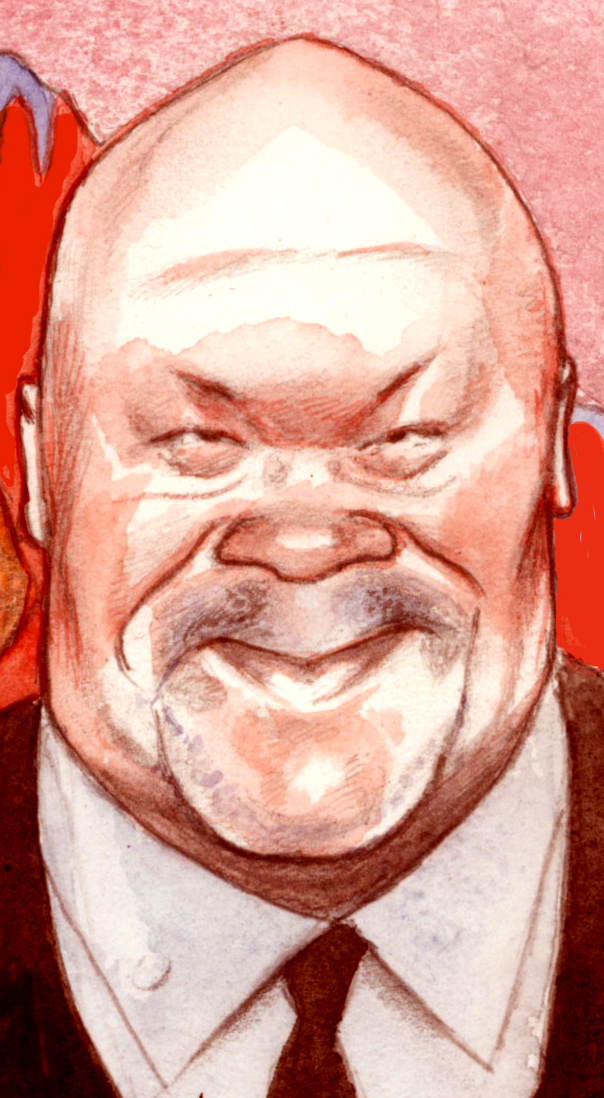 Steve Mostyn,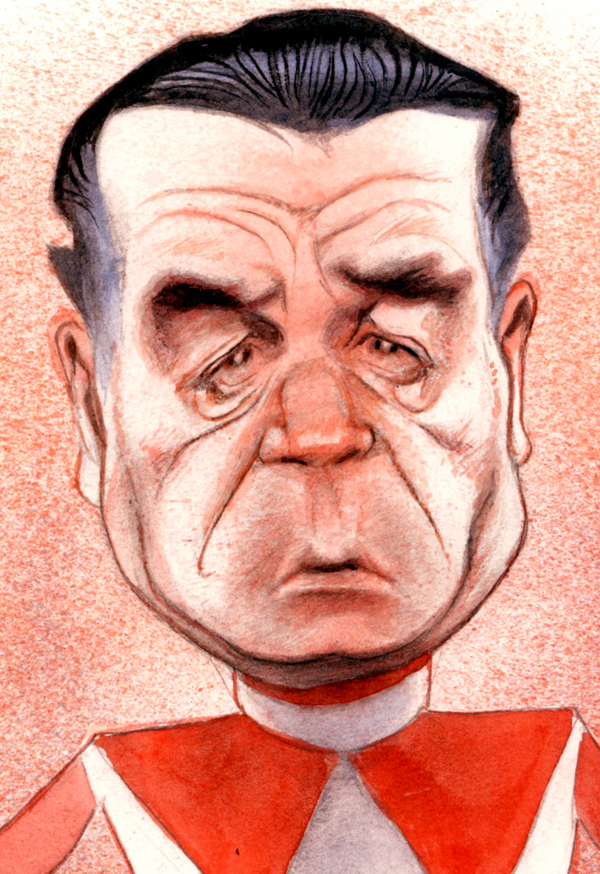 Haim Saban,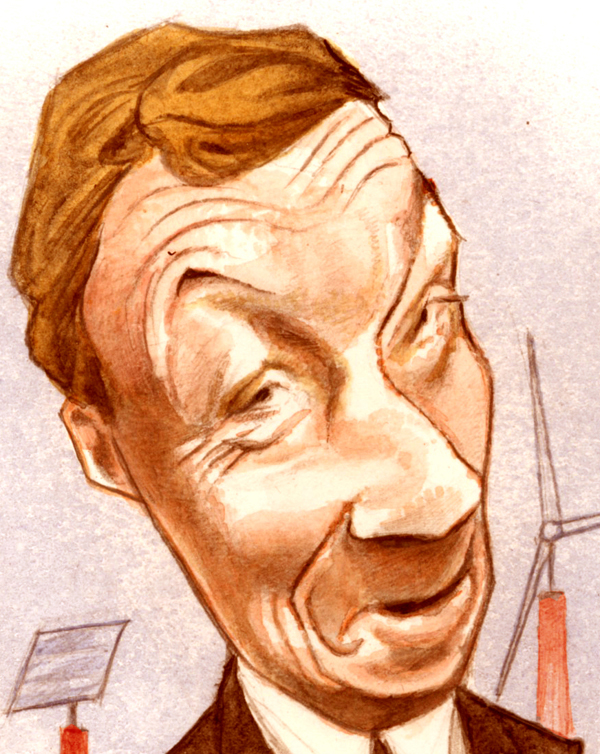 Tom Steyer (oiy).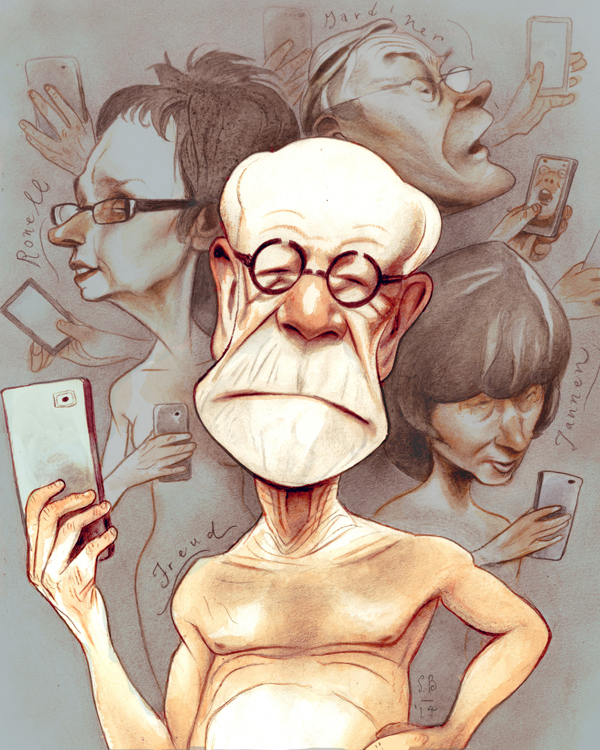 Freud and friends do a selfie for The Chronicle of Higher Education.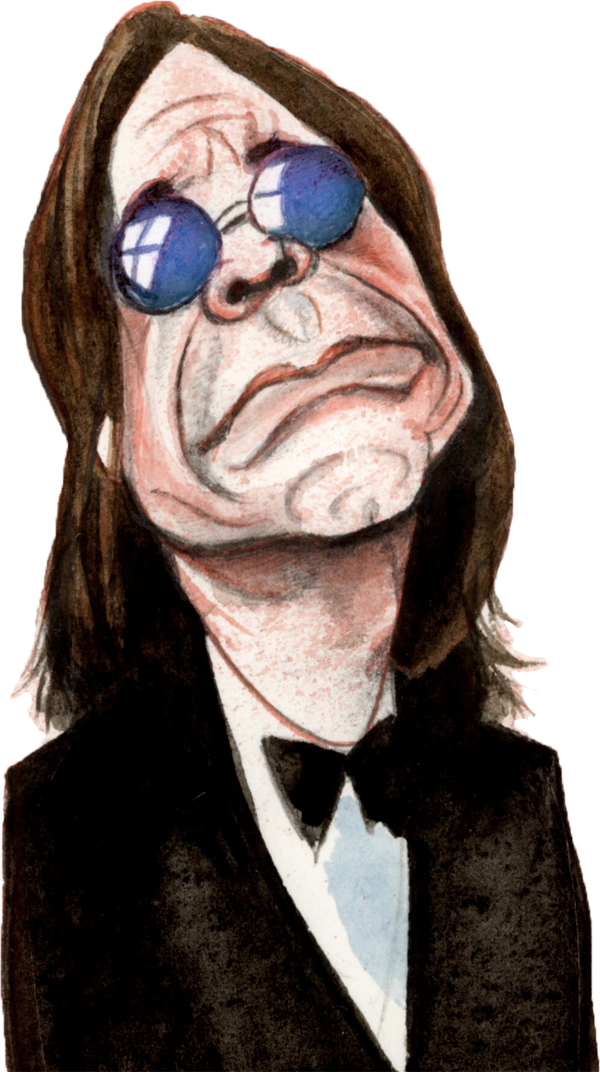 Ozzy Osbourne, Washington Post.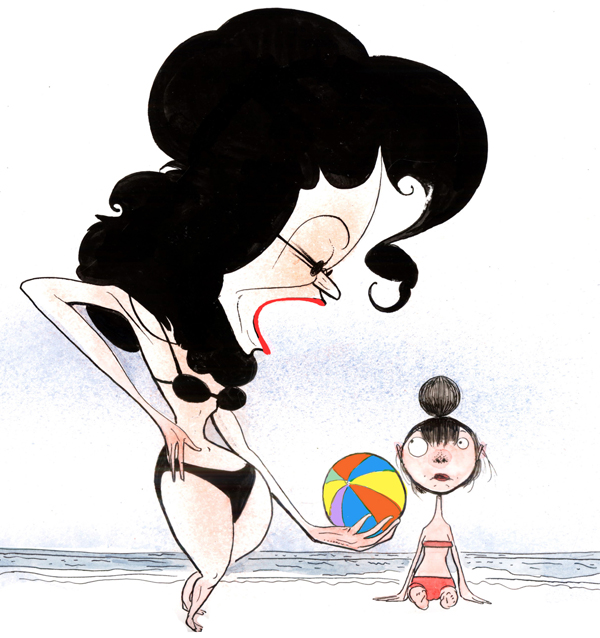 Fran Drescher as a kid, for Tablet.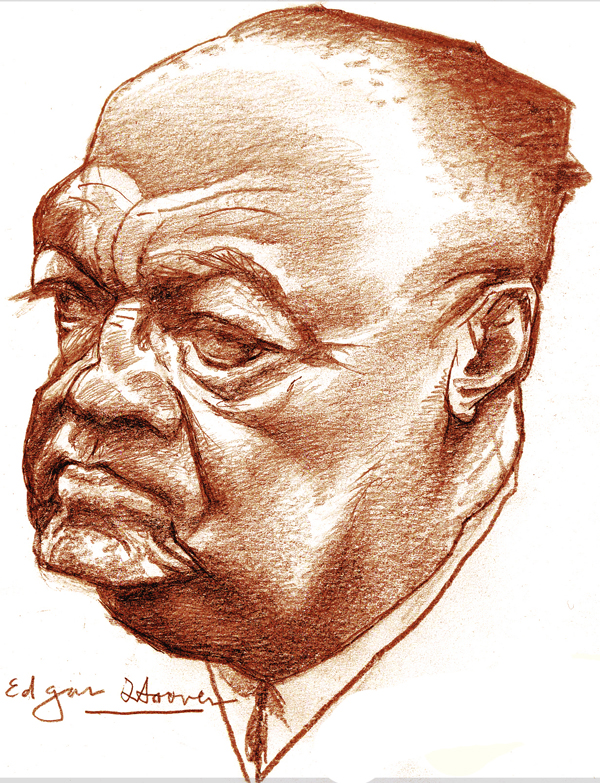 JEH for Tablet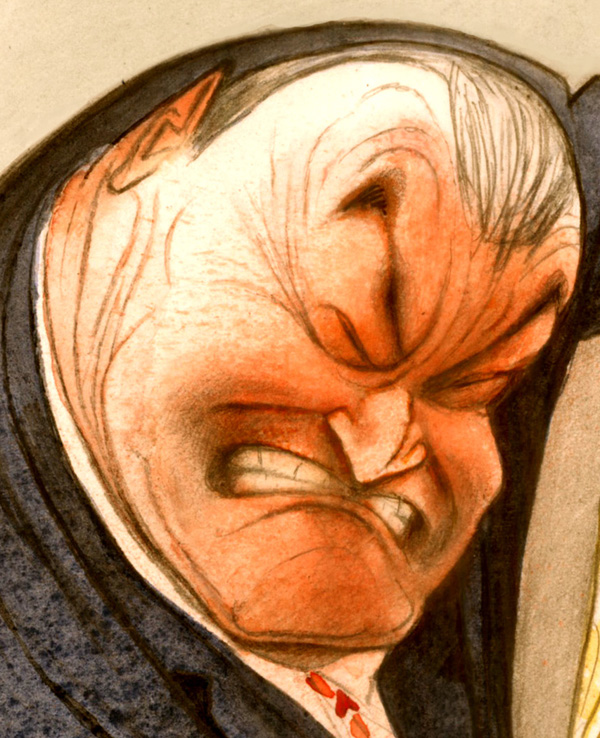 Tony Podesta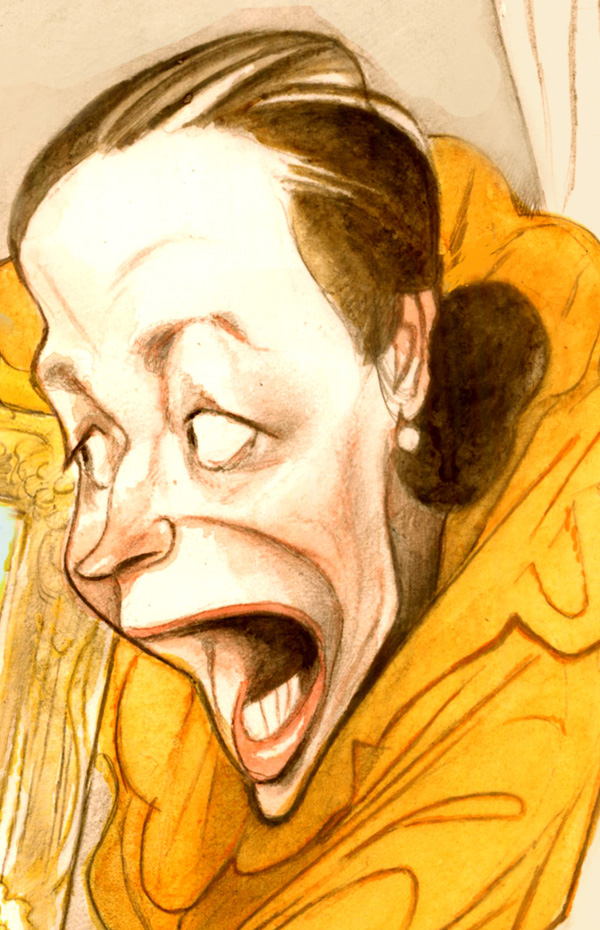 and his delightful wife, Heather, for The Washimgtonian.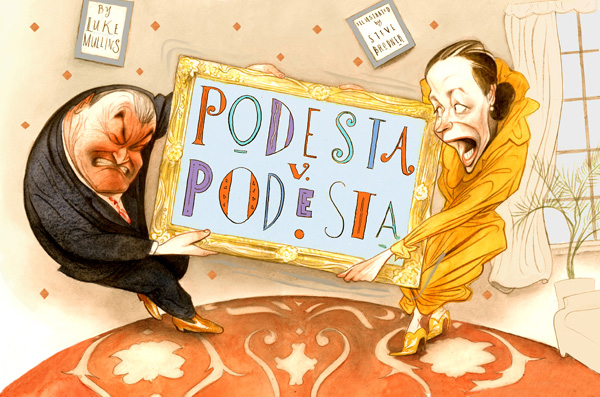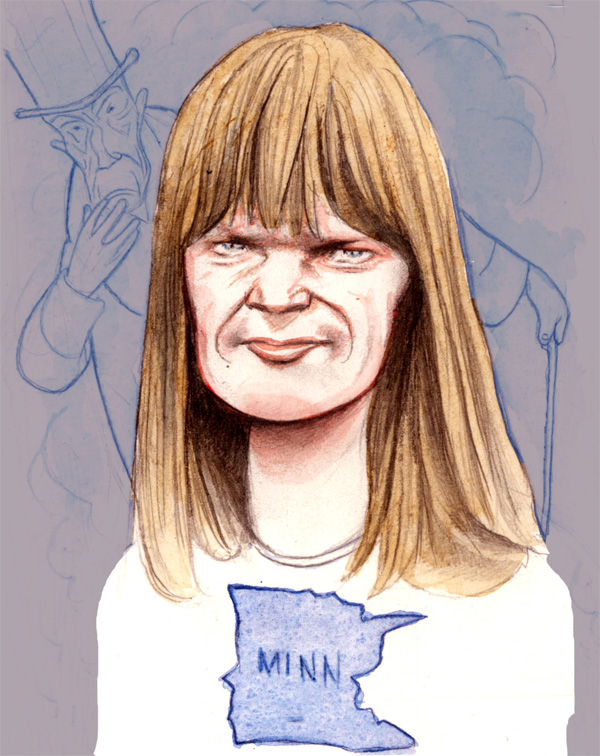 Rockefeller heir, Democratic donor Alida Messinger.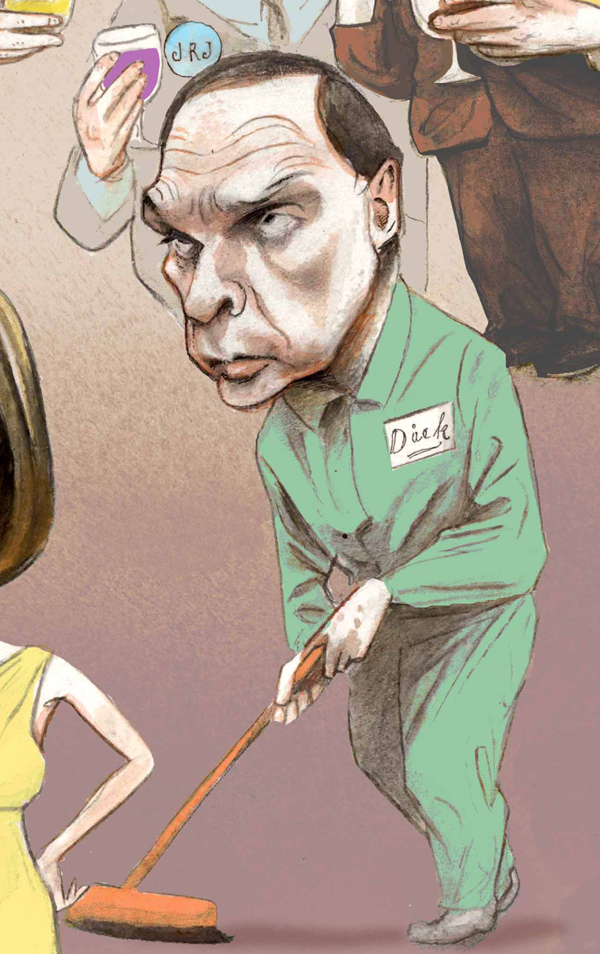 Dick Fuld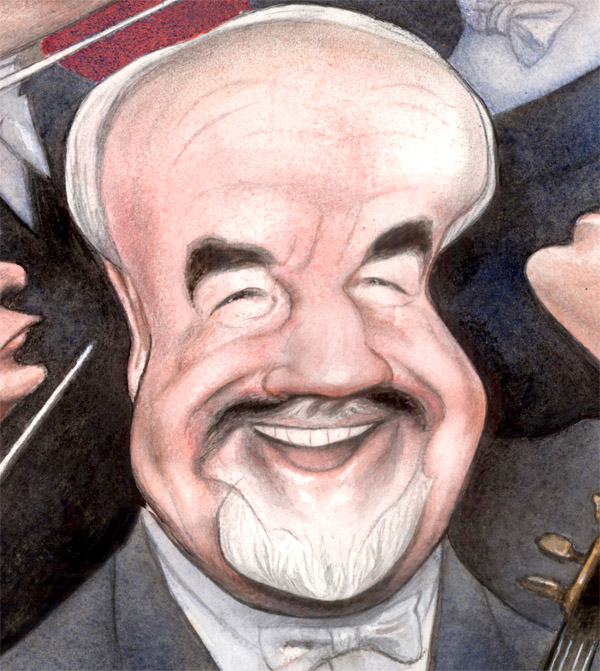 Another gift piece, asked by the NY Philharmonic to paint Glenn Dicterow, retiring concert master, with music directors he has played with over the years: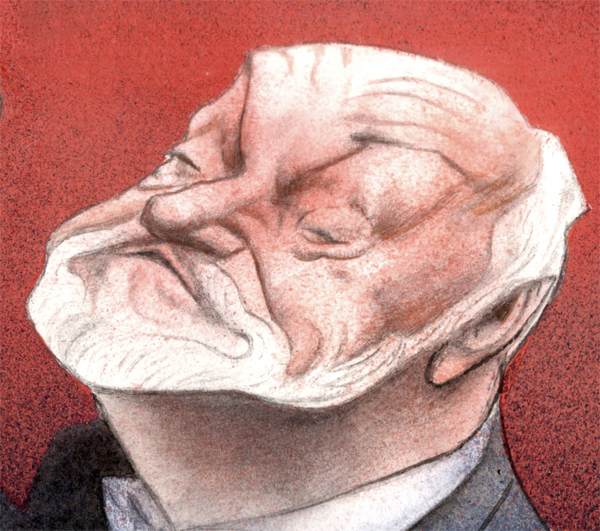 Kurt Mazur,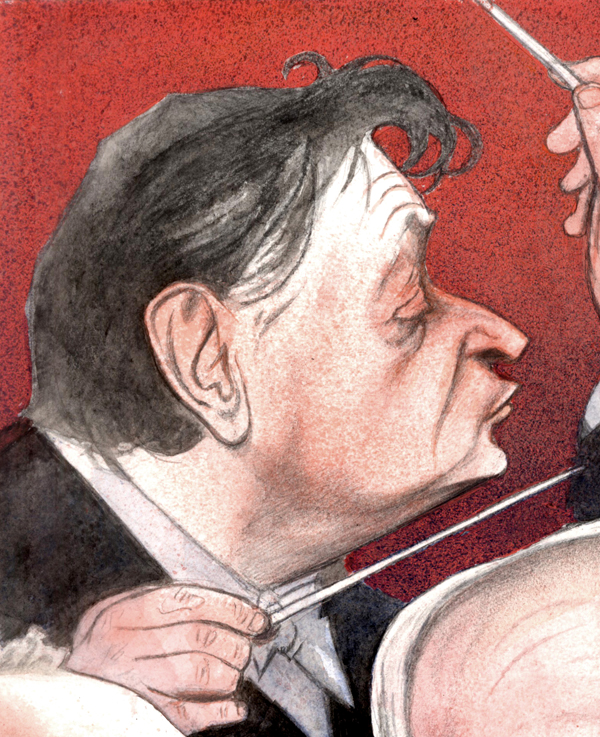 Zubin Mehta,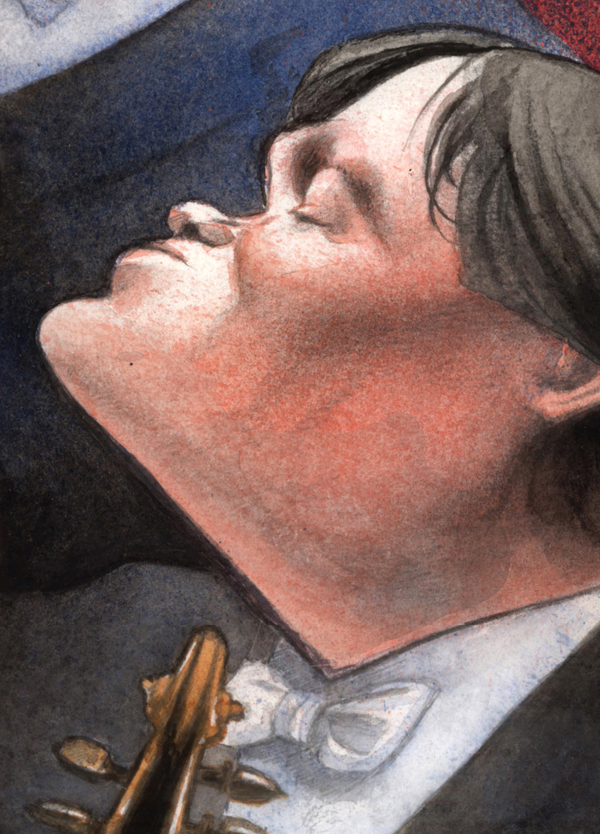 and the current MD, Alan Gilbert.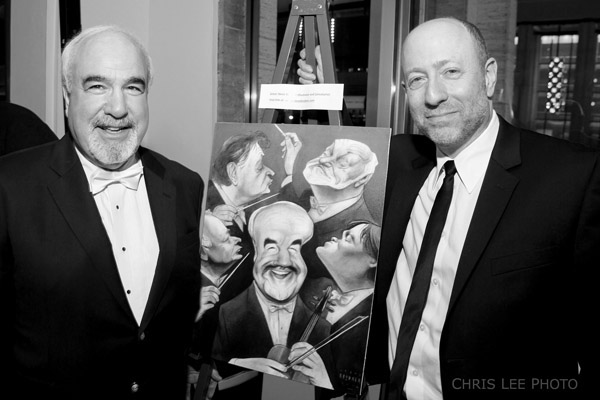 He took it very well. A delightful man who will, we hope, keep making beautiful music.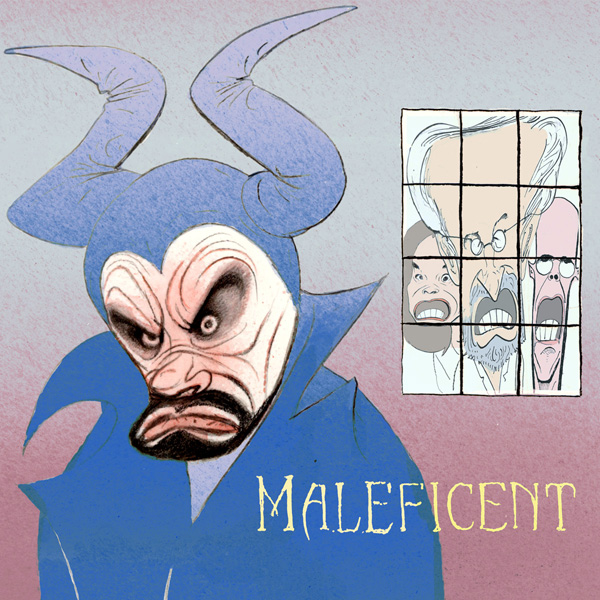 For a summer movies story, written and drawn by me, for The Hollywood Reporter.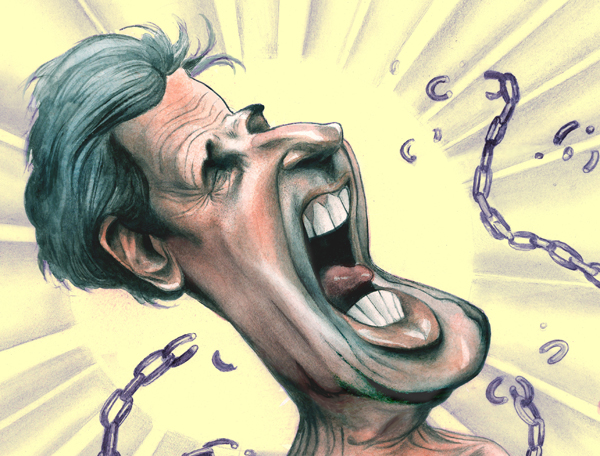 John Kerry for The National Journal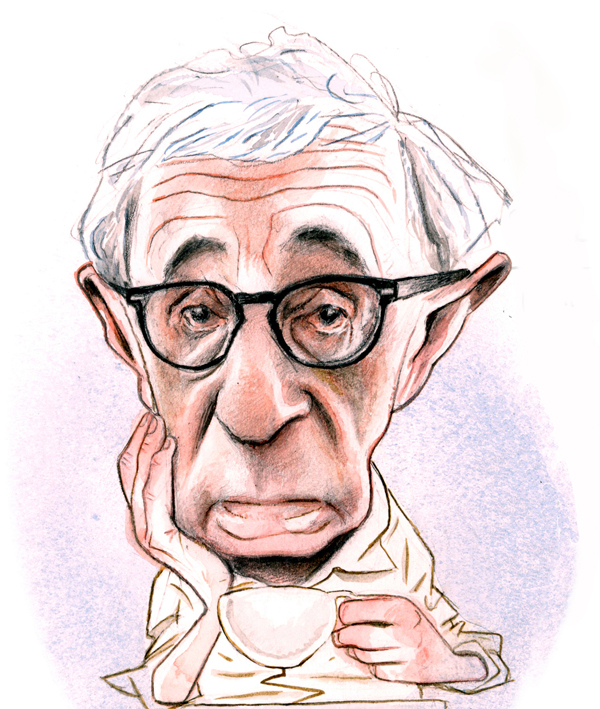 Woody, for an Oscars article, written and drawn by me, for The Los Angeles Tmes.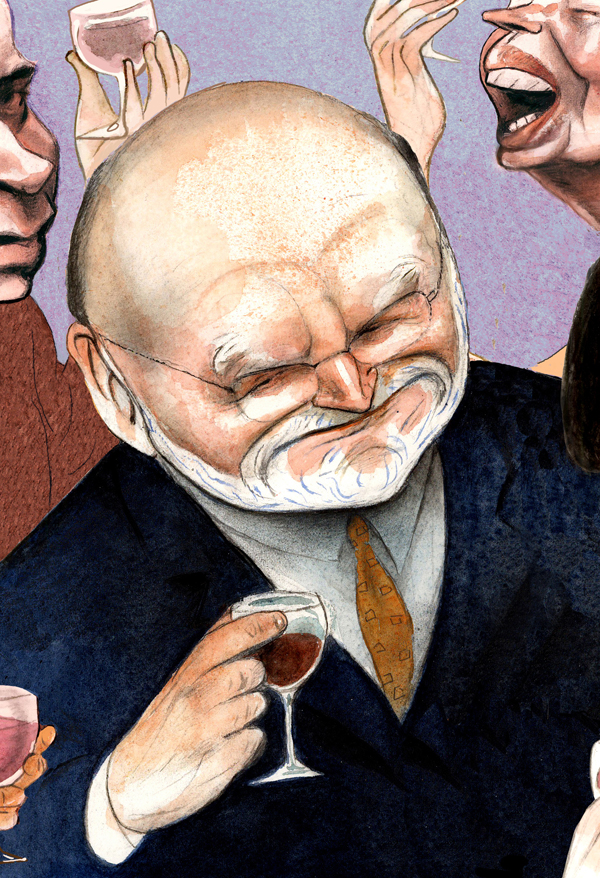 The legendary editor Victor Navasky for The Nation Wine Club, with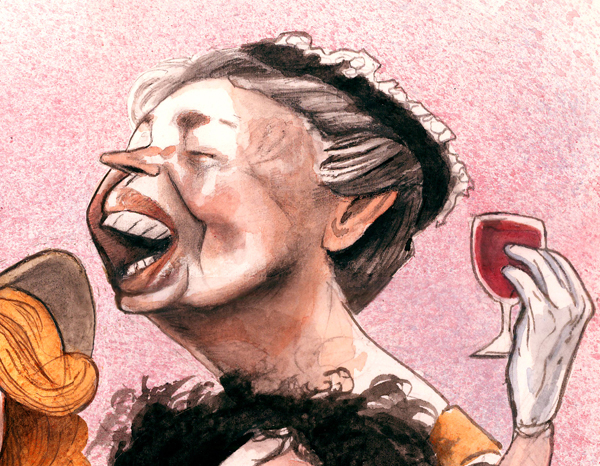 Eleanor Roosevelt,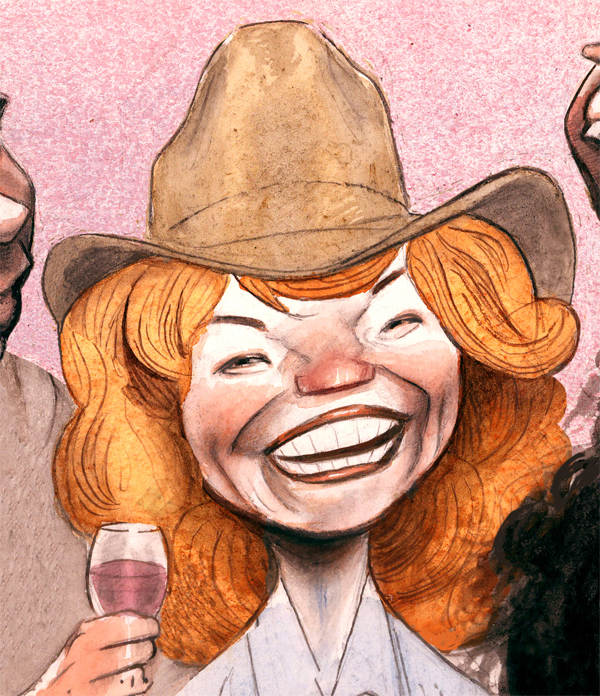 Molly Ivins,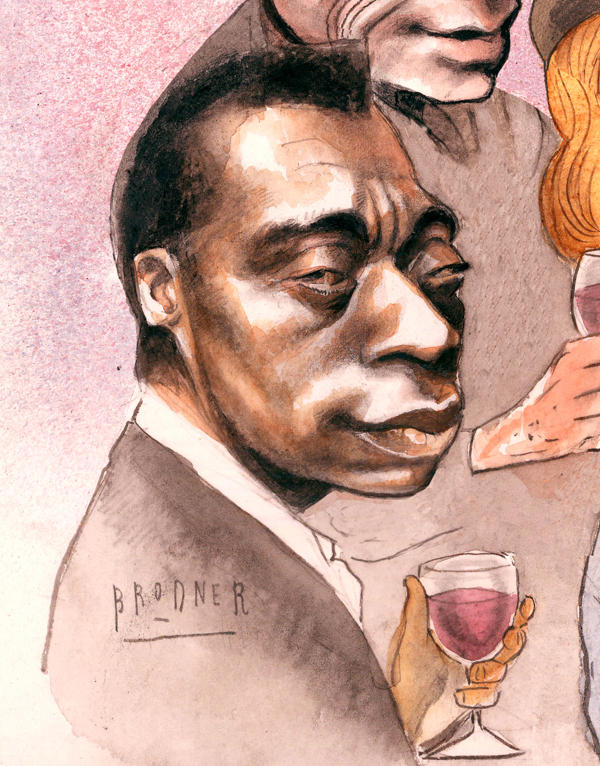 James Baldwin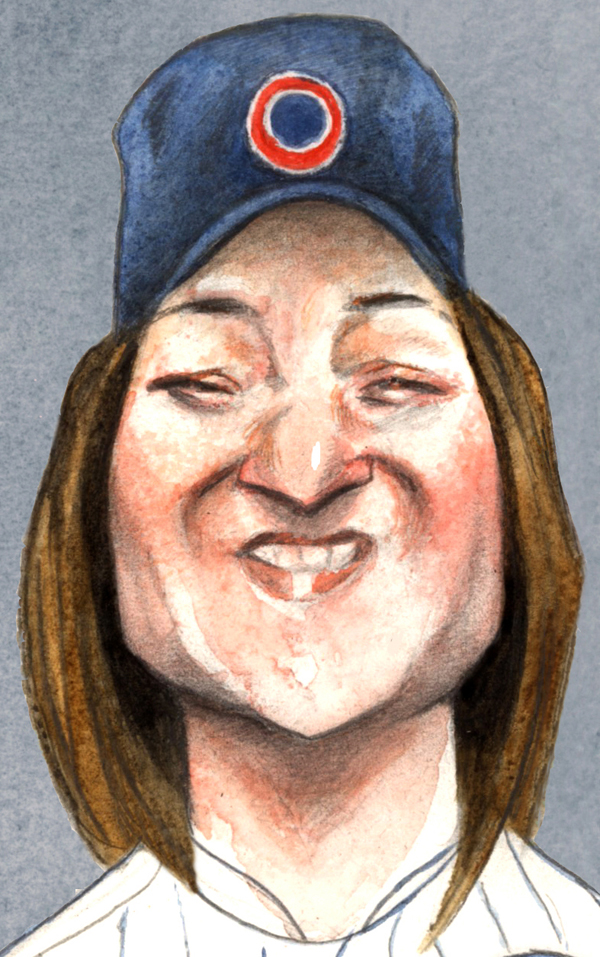 Democratic Donor and Cubs owner Laura Ricketts
The always exciting Helen Thomas, Politico Magazine,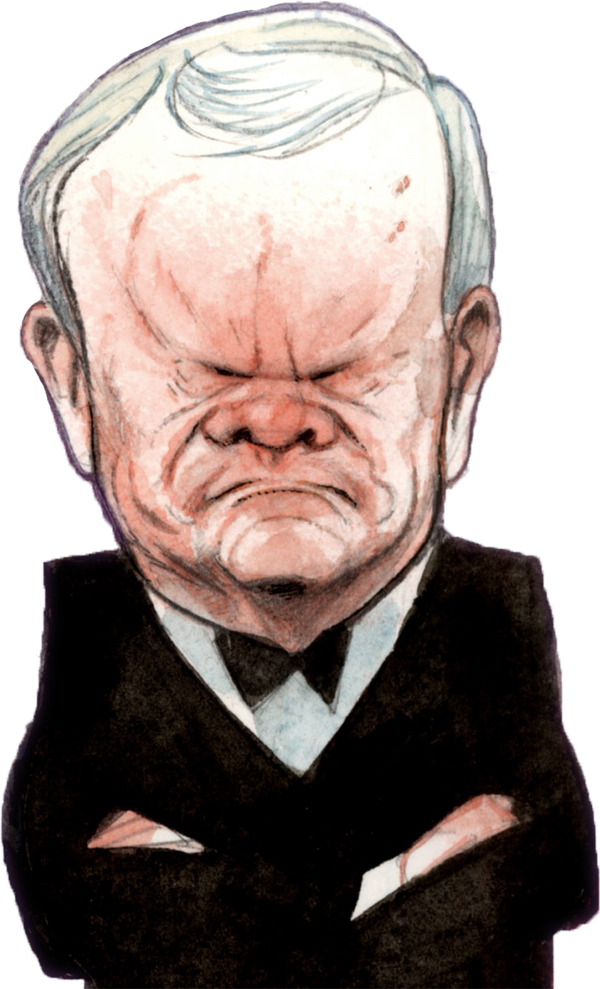 Tom Brokaw. The Washington Post.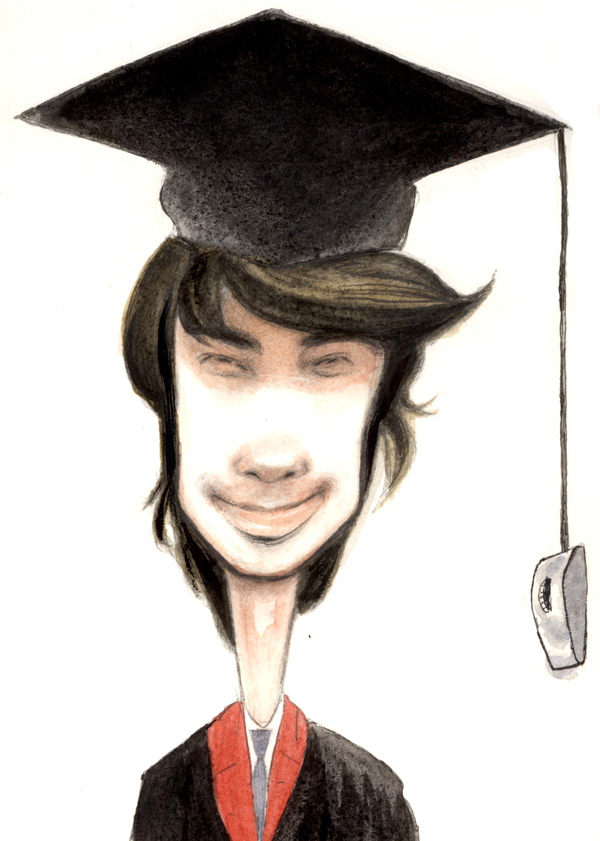 The College-to-Google Pipeline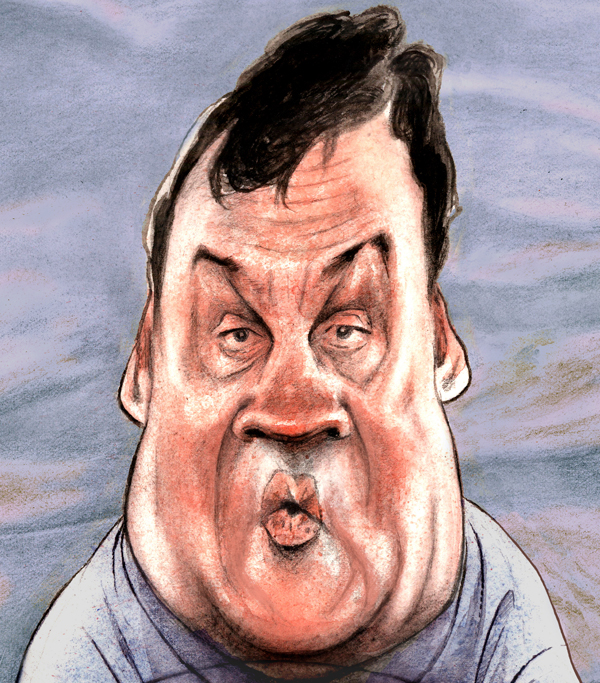 A Jersey scofflaw. Fortune magazine.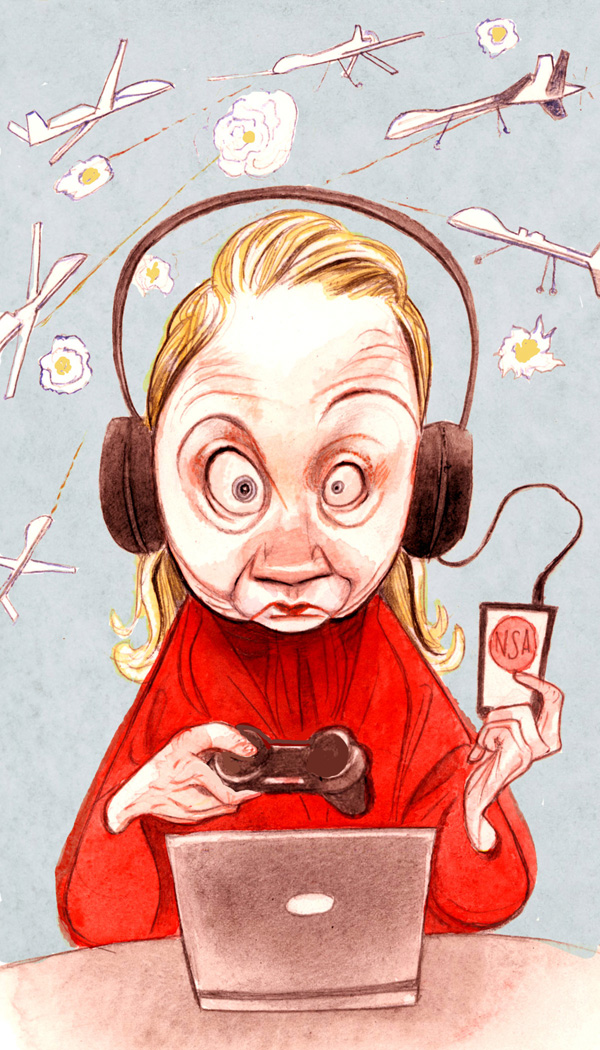 Hillary, armed and dangerous. American Prospect.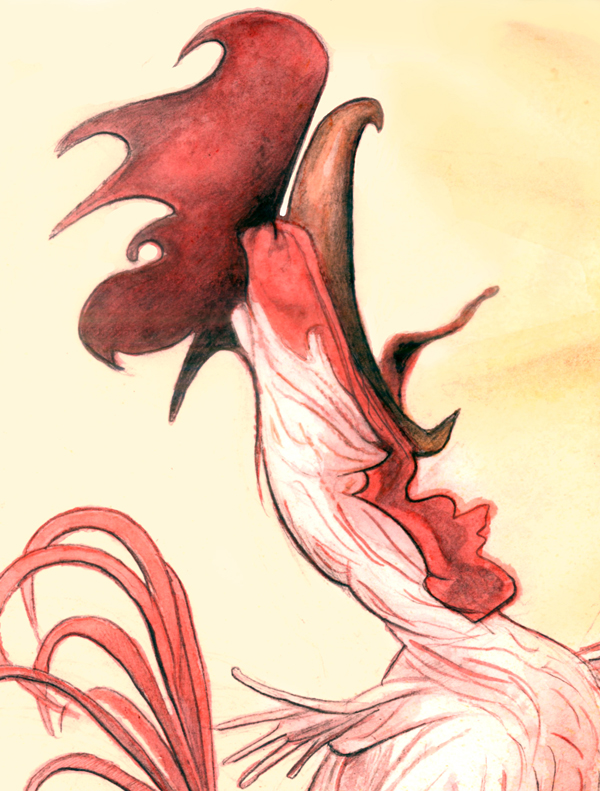 Reagan, as I've always seen him. A showboating gas-bag most fowl.